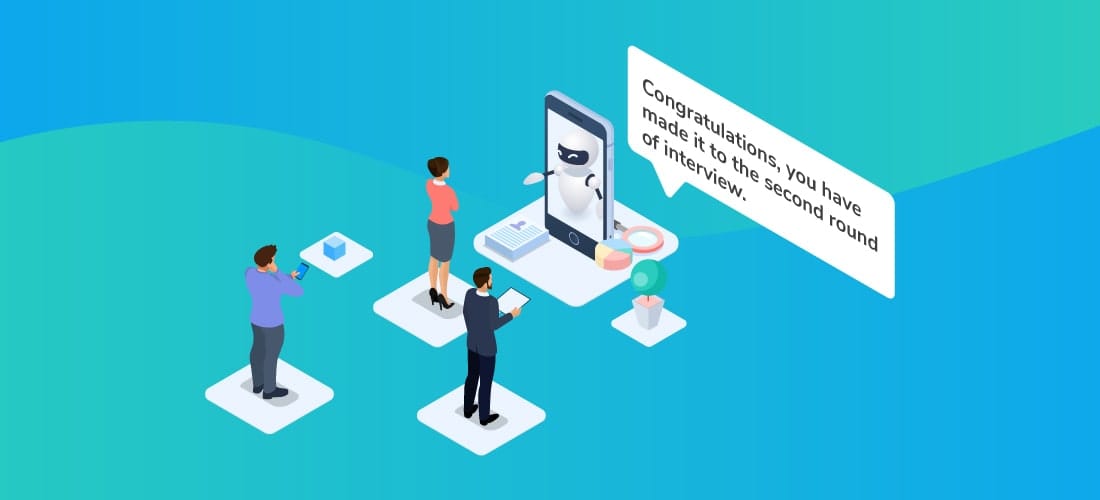 Your hiring process in an investment like any other set of procedures your business relies on to operate, and like any investment, it's important that you see a return on it. Since hiring is not directly tied to revenue, however, measuring that return can be difficult.
What did it cost to hire someone? Will they work out and stay long enough to contribute enough to the company revenue to offset those costs? And if so, how long will that take? Were there other more promising candidates that elected not to join your team for whatever reason?
These are all questions you should ask yourself when trying to assess whether your hiring process is working (and whether it's been a solid investment). Many companies employ complex procedures and protocols for recruiting and screening new talent, but a process that drags out for too long will use up too many internal resources (e.g. management time) and end up costing you the best talent as they're lured away by competitors who are quicker to act.
Streamlining your hiring process will result in a number of benefits that extend to many branches of your organization, but it will ultimately mean a better return on the resources you invest in your hiring process. Here are a few simple guidelines that will help you design a more efficient, effective hiring process.
1- Target Your Job Descriptions
Most job descriptions begin with the formal title of the position available. From the candidates' perspective, it's more important to understand the exact details of the job than to simply be impressed by the position's title. Don't limit your job descriptions to a list of the manager's desires. Consider the personality and ambitions of the ideal candidate, and tailor your job description to fit the type of person you're trying to attract.
It's also important to highlight the exact details of the position. Some employers gloss over these so as to not intimidate potential candidates. It's more efficient, however, to deter unqualified candidates from applying in the first place.
While having as many candidates to choose from as possible has its allure, casting your net too wide will mean having to invest extra time and resources to sort through more applications and screen out unqualified candidates. You also run the risk of hiring and training the wrong candidate only to have to replace them and undergo the entire process again in a few months.
So it's essential that your job description clearly conveys the specific skills and experience necessary to succeed in the position, as well as the intangible soft skills they'll need to fit with your company culture. Creating a detailed job description will help better filter your applicants, saving you time and money from the moment they submit their application, to the moment you they start their first day with your company.
2- Target Your Distribution
Companies today are fortunate to have many mediums at their disposal when distributing job postings. The online community of potential employees online is vast, and companies have greater means of reaching potential employees than ever before.
Because of the easy access most companies have to this broad community of candidates, it's important to disperse your job posting among several targeted platforms. Don't just post it on your company website and on Craigslist. Think about where your ideal candidates are online and promote the opening there, as well.
Effective distribution of your job postings requires working knowledge of the ideal applicant. Sites like Monster, Indeed, and LinkedIn, for example, will give you access to an entirely different pool of candidates, and depending on the position, it can even be worth advertising it on more social platforms like Facebook or Twitter. Essentially, distributing your job listings not only through specialty job boards but within certain online communities is an effective way to increase your available talent pool.
Of course, nothing is quite has the same touch as a personal referral. Establishing an employee referral program that utilizes current employees as talent scouts is one of the most effective ways to tap into your employees' personal social network and streamline your hiring process.
3- Use a Modern Recruitment System
Many companies still receive employment inquiries primarily through a hiring manager's email inbox, but many hiring experts agree with the need for modern recruitment systems. Don't just rely on your inbox. It's important to have an SaaS platform that helps you organize and search through candidates according to individual skillsets and select keywords.
Using an effective SaaS platform allows you to categorize candidates' resumes as they're received, and search them on an as-needed basis. Once resumes are stored in your SaaS database, searching candidates by skillset or experience becomes quickly and easily accessible.
A modern recruitment system eliminates the manual sorting that often plagues traditional hiring processes. In addition to simplifying the process of screening potential candidates, you'll also maintain a comprehensive database of candidates that may fit other positions as they become available in the future.
4- Schedule & Manage Interviews
Once you've utilized your SaaS platform to screen potential candidates and compile a list of the most qualified applicants, it's time to move into the interview phase. Filling time slots with available applicants isn't particularly complicated, but matching faces with resumes can become tricky, especially when performing multiple daily interviews throughout the course of a regular workweek.
This is where your modern SaaS platform can come in handy once again. The platform allows you to easily manage interview slots, and it also gives you the ability to access pertinent information about a specific candidate during the interview itself. If necessary, you'll easily also be able to easily pull up the candidate's resume for a closer review.
In the event that your company elects to have multiple interviewers meet with each potential candidate, your SaaS platform allows interviewers to record their thoughts and concerns relating to individual applicants. These notes can then be easily accessed by the next interviewer to help avoid overlap, and facilitate comparative collaboration between interviewers.
5- Engage & Retain Candidates
Most large companies reject many more candidates than they eventually accept, but this collection of talented, interested candidates should not go to waste. Using your SaaS recruiting platform, you'll be able to email future relevant job alerts and openings to candidates that you might've passed over the first time around.
Many of these candidates are still qualified and may prove of interest to your organization in the future. Keeping these candidates engaged can prove beneficial as your business grows, and you develop a need for different kinds of talent.
Some companies maintain a random stream of emails or calls in attempts to keep qualified applicants engaged. However, being contacted randomly is more likely to push candidates away than it is to keep them thoroughly engaged. Candidate relationship management systems can help your company design much more effective strategies for engaging current, and past, employment applicants.
Hire Smarter, Not Harder
When you think of your hiring process as just one of several systems that your business is investing in, streamlining the process to maximize the return you receive on it seems like a no-brainer. In the quest to find and retain quality employees, it's vital that your business works to minimize the time and resources required throughout your hiring process, while maximizing the effectiveness of its reach and targeting.
Developing a comprehensive strategy for targeting specific communities of job seekers, tailoring your job descriptions to the type of candidate you'd like to hire, and leveraging a modern recruiting platform will all help to significantly streamline your hiring process. After all, the longer a position in your organization goes unfilled, the longer your organization is being not meeting its full capacity for productivity, and the longer you're spending time, money, and other resources on trying to find that right fit.