Dedicated team
To find incredible, talented professionals for each mandate, we adhere to a rigorous work ethic that serves as a gold standard in the industry. Not surprisingly, we've applied the same high standards of excellence to assemble the team of professionals that makes up the Groom team.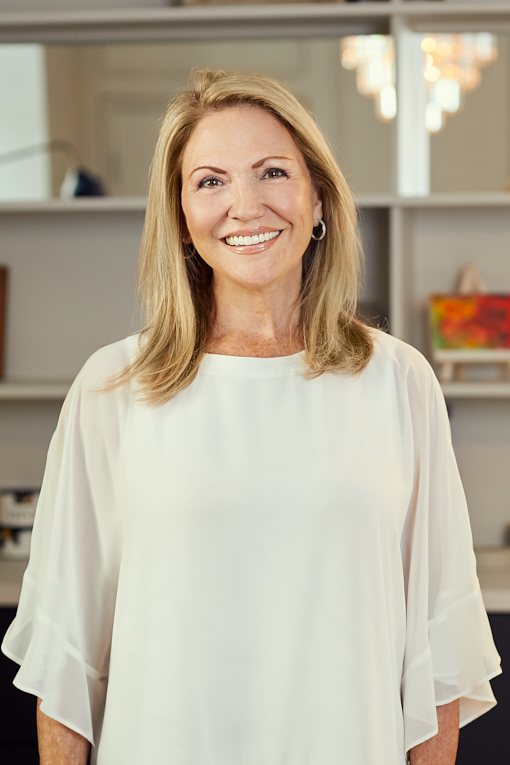 Karen Groom, Founder & CEO
Karen is recognized as a leader and a mentor in recruiting, with a deep commitment to community involvement and enhancement.
+1 (514) 288-3222 x335
Determined. Experienced. Connected.
Backed by solid educational backgrounds and pertinent work experience, our recruitment experts have established lasting relationships with universities and professional associations. More importantly, their large network of experts, in their specialized field of recruitment, has driven them to have an insider's knowledge of the employment market and industry trends in their area of expertise.
That's the Groom promise.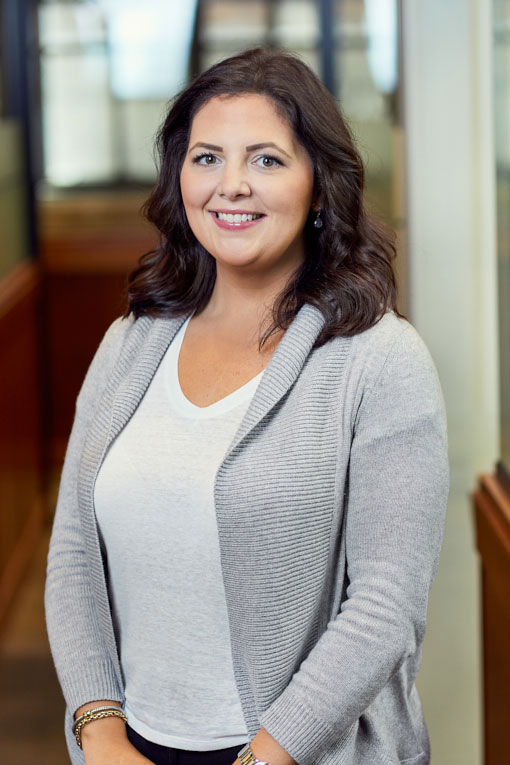 Sarah Groom,
Director, Science & Pharmaceutical
Sarah Groom has been significantly developing Groom & Associates' Pharmaceutical and Life Sciences Division since 2013.
Sarah holds Bachelor's and Masters degrees in medical chemistry from the University of Ottawa. She is passionate about science, but discovered that her talents would better serve the business community instead of a laboratory environment. Her science background is indispensable, as it enables her to relate to scientist candidates on a deeper level compared to other hiring managers who might only possess general knowledge.
Sarah takes pride in knowing that she has helped start-ups recruit and build their core teams of specialists from the ground up. She also uses her technical background to consult with her clients' HR departments so that they might better understand how to hire scientists, and the nature of their work.
Growing the Pharmaceutical and Life Sciences Division by building the team and expanding the client base is Sarah's main professional endeavour – one which combines her interest in science and her desire to help people achieve fulfilling careers.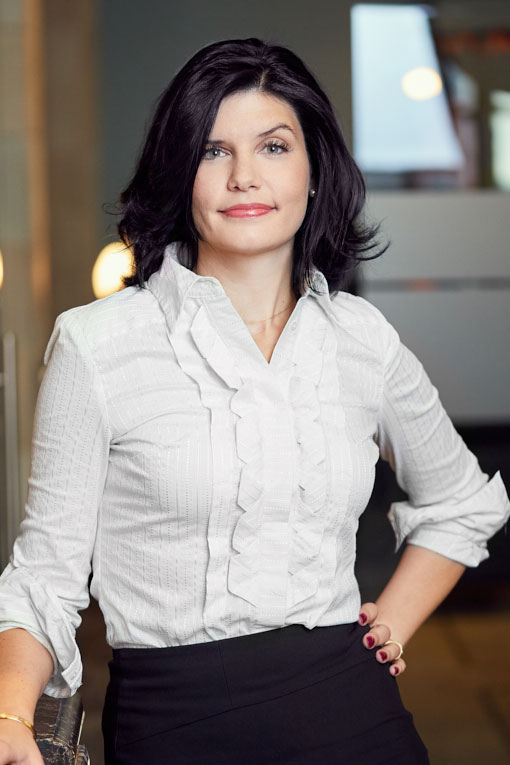 Julia O'Neill,
Director, Engineering and Operations
Julia is a seasoned leader in Engineering and Operations recruitment with over 13 years experience in talent acquisition and talent management consulting and sales.
Born and raised in mining country of Labrador City, NL she has a deep understanding of how important fit is especially when filling roles for industrial industries in remote location.
Julia graduated from Concordia University with a Bachelors of Human Relations which gave her the foundation she needed to enter a career driven by HR needs in industrious environments. She quickly dove into Human Capital Management consulting on talent management projects revolving around recruitment systems for companies such as Petro-Canada, Hydro Quebec and CN. She later moved on to contract work for Rio Tinto to help fill roles in Labrador City and Sept Iles. When mining hit a low in 2013, she moved on to sales at HRSmart to develop business in talent management solutions for Eastern Canada and North East US market which allowed her to gain an even deeper understanding of how various companies attract and retain talent and how to address their pain points. From mining, to transportation, to utilities, to manufacturing to construction- she is an expert in the field of attracting Engineering and operations talent.
Her years of projects and work with various client companies has gained her an impressive personal network of 25k+ engineering and operations contacts on Linkedin alone. When it comes to Engineering and Operations at Groom and Associates, Julia is the expert who finds the experts.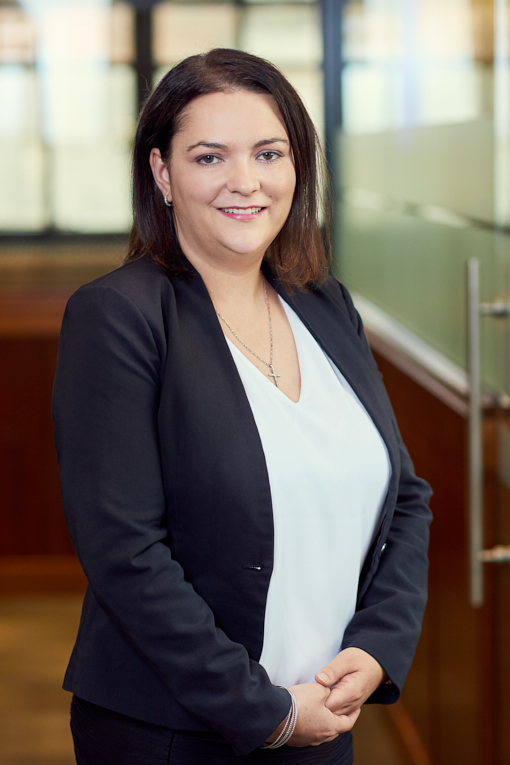 Lynne Goguen,
Recruitment Manager
Lynne has been working in Recruitment and Corporate Sales for over 10 years. Lynne has been with Groom and Associates since 2012. A Concordia University alumnus, Lynne is our go-to person on recruiting efforts for operations and executive level searches. She works diligently on these positions, from conducting thorough needs analyses with her clients to building a strategy to fill the positions. Lynne has held several roles at Groom and Associates, and has been a very successful full-cycle recruiter and account manager. Lynne's experience recruiting in a variety of market segments has allowed her to develop an amazing network of talent, which has, in turn, benefited our clients. Client service is imperative to Lynne, and she is also extremely detail oriented. Lynne has a keen ability to source and spot talent and has successfully filled roles such as: Director of Marketing and Business Development, Quality Director, Operations Manager, Director of Human Resources and Health, Safety and Environment Lead. She is her clients' champion and she helps to shape their employer brands in the marketplace.
Lynne has developed extensive knowledge in talent acquisition across the healthcare and manufacturing industries. Her curious nature, good memory and genuine interest in people allow her to leverage these skills to help her clients source the best talent for their roles. Candidates readily trust her to help them find their next great opportunity because of her expertise and understanding of their needs.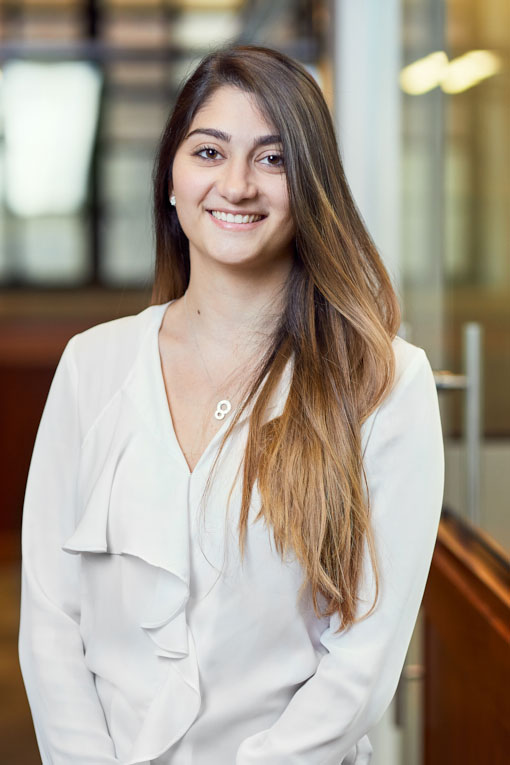 Stephanie Badra,
Account Manager
Having joined the Groom & Associates team in 2017, Stephanie Badra is one of our recruiters who specializes in contractual roles across multiple industries such as healthcare, Biosciences, legal services, real-estate, and Information technology. As her mandates are time sensitive, she excels in achieving instantaneous results. For the third consecutive year, Stephanie has demonstrated her vigorous efficiency, in managing to staff a world renown event, the Formula 1; finding over 50 candidates with a time constraint. Characterized by her passion and enthusiasm, it's her desire to deliver the utmost service to her clients that drives her career. Stephanie has completed her bachelor's in marketing from John Moslon School of Business. Her studies, coupled with a deep interest in Human resources, have afforded her a vast knowledge of market research. Resulting in her irrefutable ability to find the best candidates for her clients.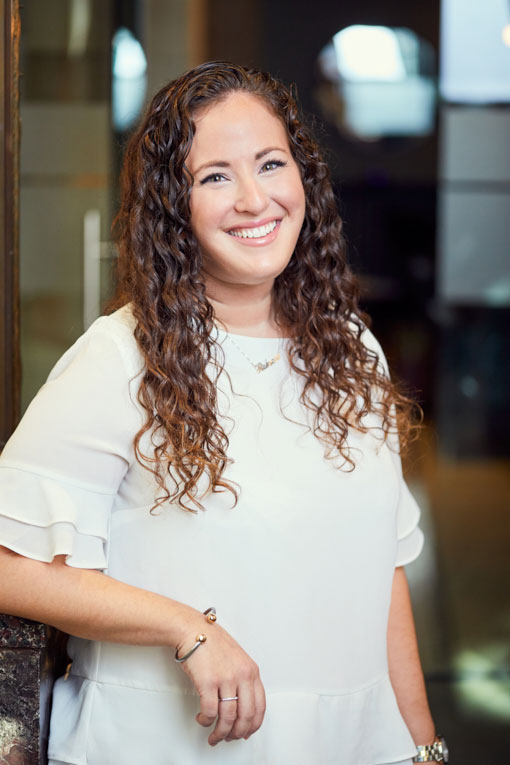 Rebecca Frai,
Account Manager
With over 3 years of recruiting across Canada and the U.S, Rebecca has been with the Groom & Associates team for a year now. Coming from a corporate background of recruiting within the Transport & Logistics field, she has quickly learned about the latest and greatest in hiring practices, talent sourcing methods, and employment branding. Focusing on roles within Sales, Administration and Operations, Rebecca works with clients in a wide range of industries.
Building professional connections with her candidates and clients, Rebecca always dedicates herself in ensuring a positive experience throughout the recruitment process. She focuses on their needs and strives to build lasting relationships.
For a second year, Rebecca will be embarking on The Ride to Conquer Cancer, which is a 200km bike ride benefiting the Jewish General Hospital in its leading cancer research.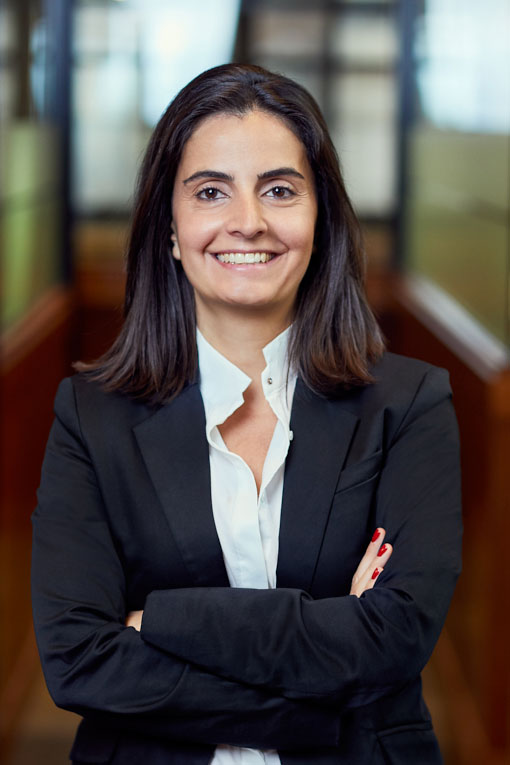 Carla Freiha,
Account Manager
Carla Freiha, an HR Professional with focus on recruitment, has 12 years of international and multi-sector experience. She moved from NYC to Montreal, her current home, after setting up a non-profit and being its Executive Director for 3 years working with different levels of stakeholders. Prior to that, she was recruitment manager at the largest non-profit in Lebanon, at a multinational automotive company and worked as a recruitment consultant for different clients in the financial industry.
In Montreal, she wanted to go back to her passion and work in recruitment. Currently an Account Manager at Groom & Associates, she works with clients across different industries, recruiting for senior accounting, finance, audit, HR and Insurance roles. From Beirut, to New York City and now Montreal, she is adaptable and, bringing a unique sense of understanding of client and candidate needs in different industries, work cultures and scopes. She has a Professional Masters in Human Resources Management, She is tri-lingual and loves everything about Montreal - even the winter!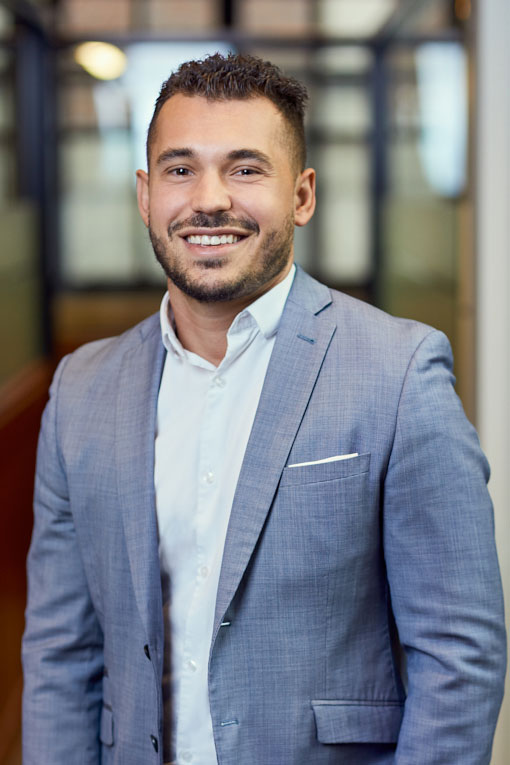 Adam Hassoulas,
Account Manager, IT & AI
Adam is an experienced and dedicated Account manager with a history of helping a variety of different companies with their staffing needs. Since 2014, he has been specialized in the IT field where he has worked on contractual business as well permanent placement. Adam works tirelessly to fully understand his client's business in order to ultimately satisfy their staffing needs. Having started out as a recruiter, he knows the challenges, struggles and successes that the ever-growing IT job market can bring. That strong recruitment background has led him to gain perspective from both the candidate side as well as the business side and offer insight to both parties. As an Account Manager, he now devotes his efforts to understanding and qualifying his client's businesses and using that information to attract the top Talent in the highly competitive IT market. Having been rated in the top 2 of permanent placements for 2017 in his previous company, Adam realized he was most successful in finding long-term solutions for his clients. This led him to Groom & Associates where he is committed to bringing the same level of success and delivery for clients who have long-term staffing needs. His personable and friendly approach is welcomed by our team as well as the clients he works with. Feel free to reach out to him to find out yourself!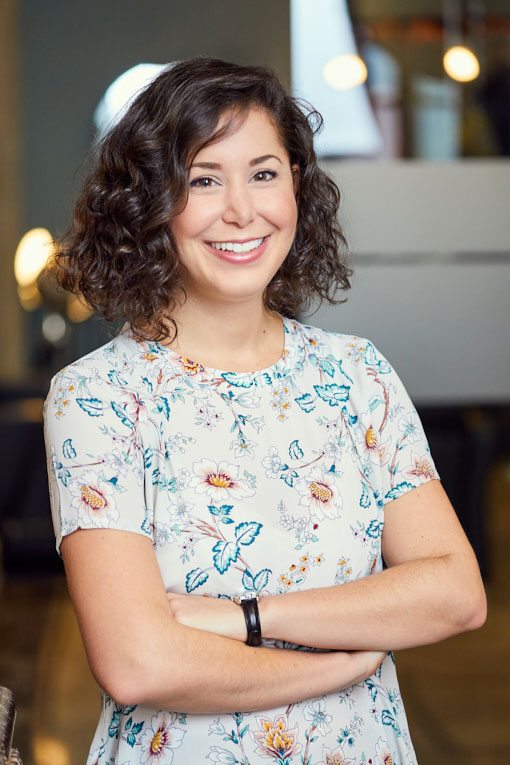 Jessica Khairallah, MBA,
Account Manager, Engineering and Operations
Jessica is an adaptable problem solver whose passion for people and management was kindled by interning for the World Food Programme and working for large multinationals in the FMCG and Airline industries.
Jessica completed her MBA in 2017 and joined the Engineering & Operations team at Groom & Associates, where she specializes in recruiting experienced professionals in these fields. She has successfully filled roles such as Operations Manager, Lead Electrical Engineer, Lead Mechanical Engineer, Construction Project Manager, Quality Control Manager, among many others.
Jessica strives to provide top notch customer service for the client accounts that she oversees, and to make the recruiting process as fun as possible for candidates and companies alike.
She finds the biggest reward in successfully recruiting a superstar and then seeing them grow and improve the business for her clients. Knowing that her efforts directly impact her client's bottom line keeps her going every day.
With the current job market being so competitive, Jessica loves the challenge of convincing top prospects with multiple offers to join her clients. She is responsive and transparent throughout the whole process and enjoys coaching her candidates to help them succeed in their career development.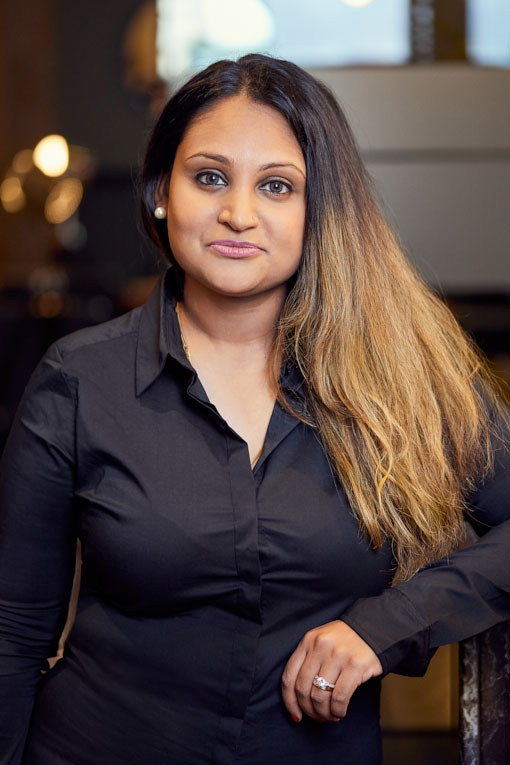 Pamela Kumaravelu,
Account Manager, Sales & Operations
After 10 years of working in Corporate Human Resources recruitment and management. Pam decided it was time to change direction, which for her meant joining a recruitment firm. Pam's goal was to enhance her knowledge and skills into something more challenging. She knew without a doubt that Groom & Associates was the one and only firm that would fit what she was looking for because of their glowing reputation, amazing client reviews and quality over quantity motto. Pam is an Account Manager at G&A; experienced in full cycle recruitment in various fields including Human Resources, Administration, Sales & Operations and Finance. She is also a certified HR Professional and a member of the CRHA association as well a licensed Professional Financial Advisor and a member of the Chambre de la sécurité financière.
After graduating with a Bachelors degree in Law and Society & Sociology Pam started training new employees that she had recruited in Corporate HR and that's when she knew that she would love to work in recruitment full time. There is no other satisfaction than knowing that you have just changed the lives of a person by finding them the career of their dreams or had just made a company more successful by finding them the ideal candidate they've been looking for. Her passion for this field of work is what drives her success in placing the right candidate with the right company.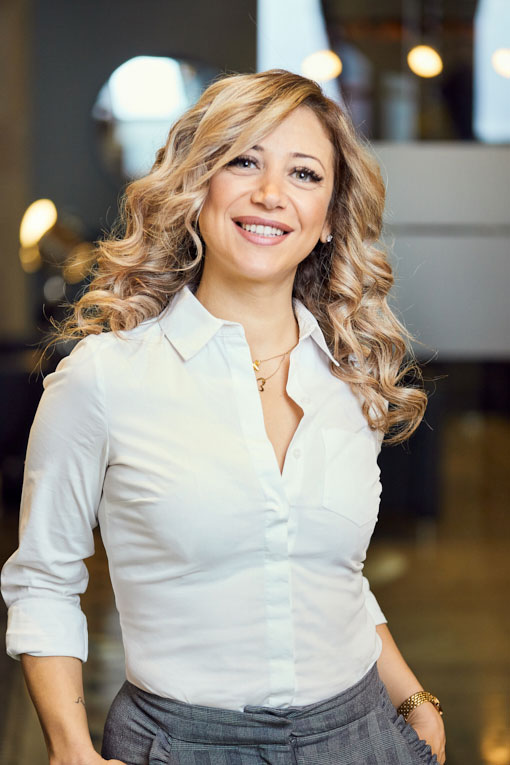 Oula Zaitouny,
Senior Recruiter, Engineering and Operations
Oula Zaitouny is a seasoned Senior recruitment professional with over 5 years experience in engineering and construction recruitment. She has worked on mandates for large and small companies alike across Canada, US and Middle-East.
Oula has a certificate in Human Resource Management from McGill University as well her ASP Health and Safety on Construction Sites certification.
Her experience has allowed her to develop a deep understanding of all types of jobs relating to large and medium scale construction projects and all the key players and roles involved on and off-site. She has worked on recruitment for construction of bridge, buildings (municipal, commercial and residential) of various heights and stories. When it comes to construction recruitment, Oula is the expert that finds the experts.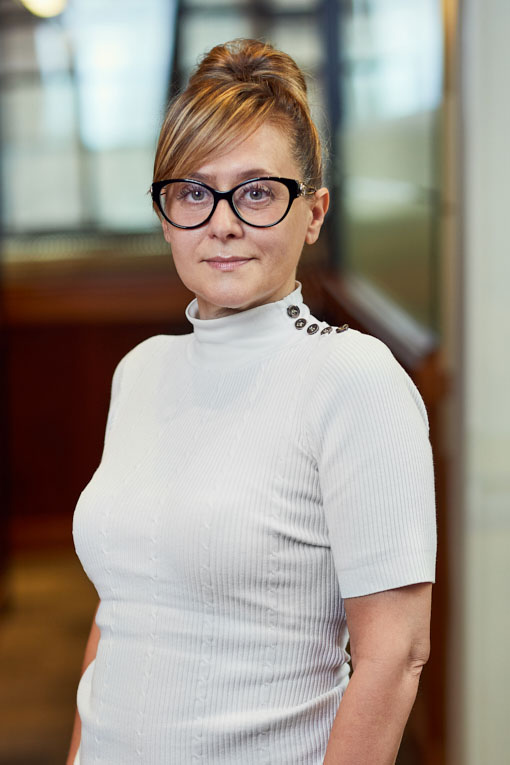 Tina SilVAGGIO,
Office Coordinator
Tina Silvaggio has been with Groom & Associates 20+ years.
Started as a Receptionist, under Karen's Groom guidance is now the office coordinator and takes care of the Accounts Receivables.
Tina is very professional, dedicated, hard-working and extremely loyal.
Her commitment is second to none.
You will notice her professional demeanor on the phone and at work is particularly impressive.
When I started at Groom & Associates we were only a handful of employees.
Today Groom & Associates has over 100+ employees and offices worldwide.
It is because of Karen Groom's and Miriam Groom's expertise and devotion that the company is so successful.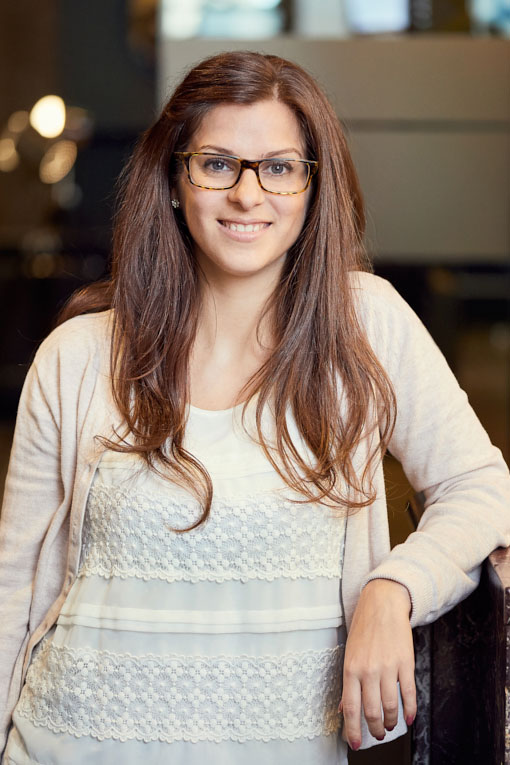 Jenna Michaud,
Accounting
Jenna has been working with us for just over 6 years now, she started off as the payroll coordinator; doing all the temporary payroll. Throughout the years she has taken over some of the accounting as well and the invoicing for all our permanent positions.
She has grown very much from starting off with 1 role to taking on many, and has received great feedback from many temp employees on their satisfaction with the simplicity of their pay. As well as clients who are happy to use our payroll services for employees at their workplace for various reasons.
She has learnt a lot about many industries working hand in hand with recruiters and is eager to keep growing in the company and always learning new things.