Our Dedicated Leadership Team
To find incredible, talented professionals for each mandate, we adhere to a rigorous work ethic that serves as a gold standard in the industry. Not surprisingly, we've applied the same high standards of excellence to assemble the team of professionals that makes up the Groom team.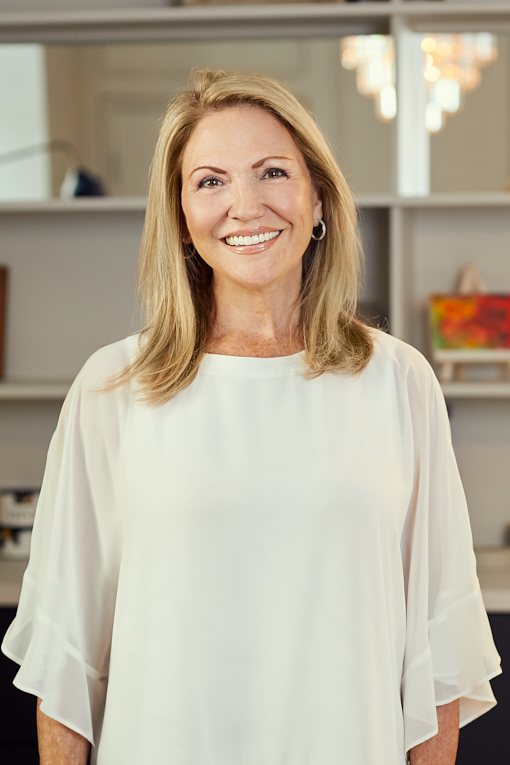 Karen Groom, Founder & CEO
Karen is recognized as a leader and a mentor in recruiting, with a deep commitment to community involvement and enhancement.
+1 (514) 288-3222 x335
Determined. Experienced. Connected.
Backed by solid educational backgrounds and pertinent work experience, our recruitment experts have established lasting relationships with universities and professional associations. More importantly, their large network of experts, in their specialized field of recruitment, has driven them to have an insider's knowledge of the employment market and industry trends in their area of expertise.
That's the Groom promise.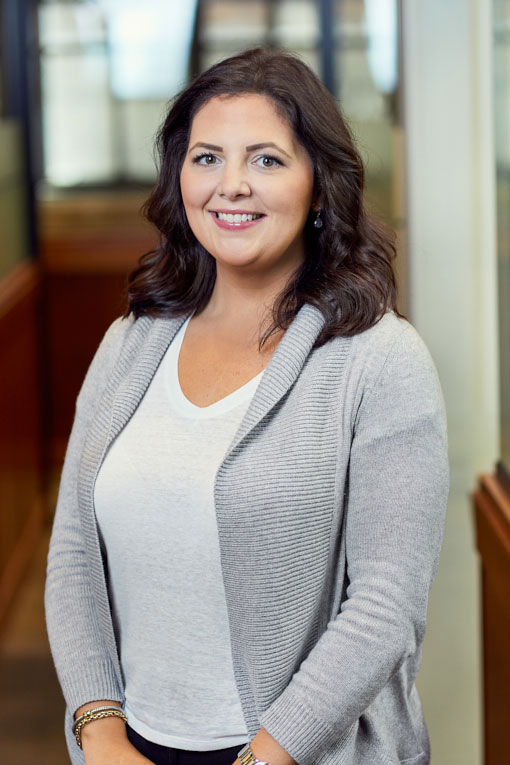 Sarah Groom,
Director, Science & Pharmaceutical
Sarah Groom has been significantly developing Groom & Associates' Pharmaceutical and Life Sciences Division since 2013.
Sarah holds Bachelor's and Masters degrees in medical chemistry from the University of Ottawa. She is passionate about science, but discovered that her talents would better serve the business community instead of a laboratory environment. Her science background is indispensable, as it enables her to relate to scientist candidates on a deeper level compared to other hiring managers who might only possess general knowledge.
Sarah takes pride in knowing that she has helped start-ups recruit and build their core teams of specialists from the ground up. She also uses her technical background to consult with her clients' HR departments so that they might better understand how to hire scientists, and the nature of their work.
Growing the Pharmaceutical and Life Sciences Division by building the team and expanding the client base is Sarah's main professional endeavour – one which combines her interest in science and her desire to help people achieve fulfilling careers.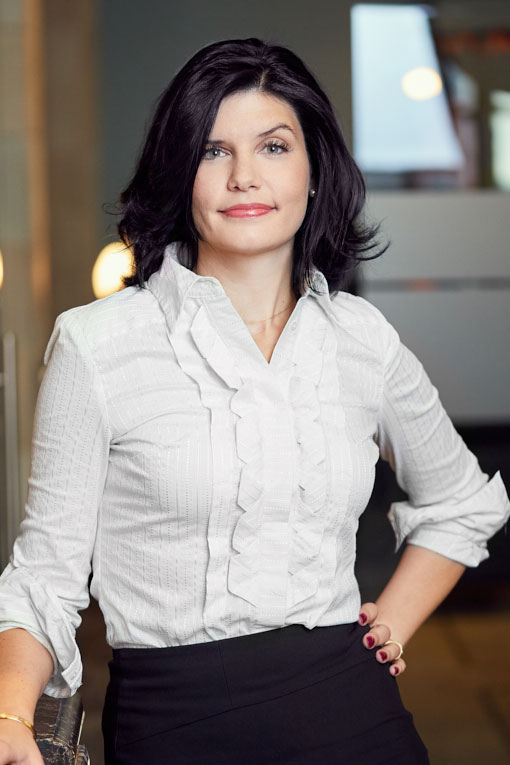 Julia O'Neill,
Director, Engineering and Operations
Julia is a seasoned leader in Engineering and Operations recruitment with over 13 years experience in talent acquisition and talent management consulting and sales.
Born and raised in mining country of Labrador City, NL she has a deep understanding of how important fit is especially when filling roles for industrial industries in remote location.
Julia graduated from Concordia University with a Bachelors of Human Relations which gave her the foundation she needed to enter a career driven by HR needs in industrious environments. She quickly dove into Human Capital Management consulting on talent management projects revolving around recruitment systems for companies such as Petro-Canada, Hydro Quebec and CN. She later moved on to contract work for Rio Tinto to help fill roles in Labrador City and Sept Iles. When mining hit a low in 2013, she moved on to sales at HRSmart to develop business in talent management solutions for Eastern Canada and North East US market which allowed her to gain an even deeper understanding of how various companies attract and retain talent and how to address their pain points. From mining, to transportation, to utilities, to manufacturing to construction- she is an expert in the field of attracting Engineering and operations talent.
Her years of projects and work with various client companies has gained her an impressive personal network of 25k+ engineering and operations contacts on Linkedin alone. When it comes to Engineering and Operations at Groom and Associates, Julia is the expert who finds the experts.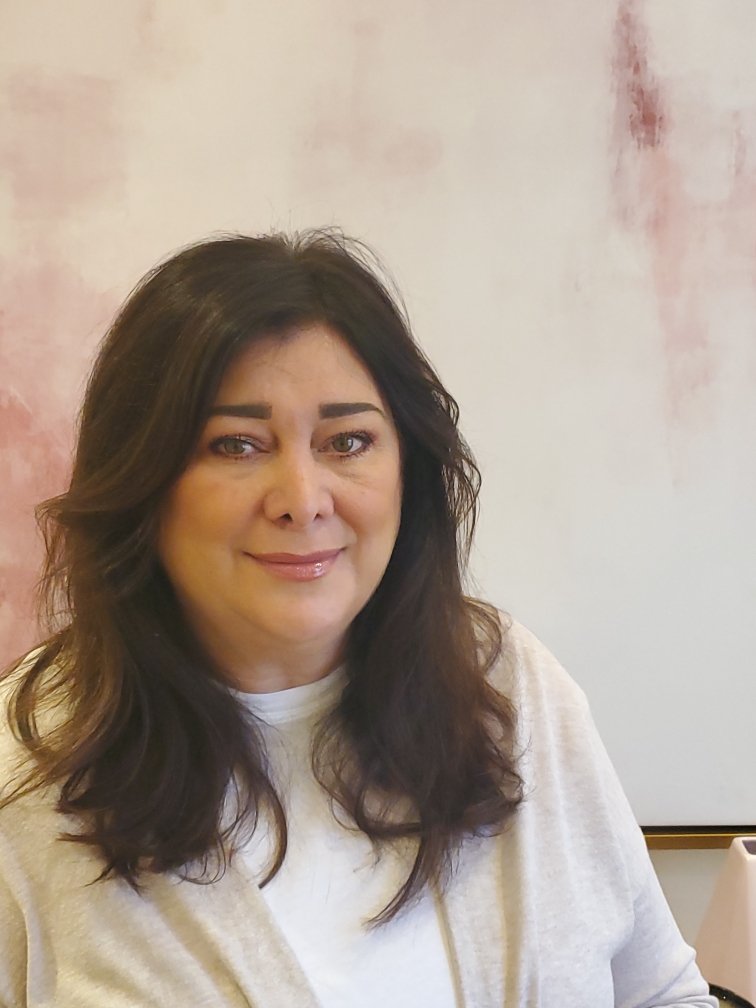 Carole Viger-Berman,
Director, Recruitment & Client Relations
Carole began her career working in sales in the textiles industry until she discovered the world of recruitment – and never turned back. A rare skill set which combines equal talent for working with candidates as for working with hiring managers, Carole demonstrates a deep ability to connect with people.
At Groom & Associates, Carole maintains a particular focus on strategic executive-level recruitment across various industries, including but not limited to pharmaceutical and life sciences industries, manufacturing and consumer goods. She has worked with some of the best-known business leaders across Canada.
Characterized by her thoughtful, caring nature and genuine passion for people, Carole is a seasoned recruitment professional who makes an impact on everyone she meets.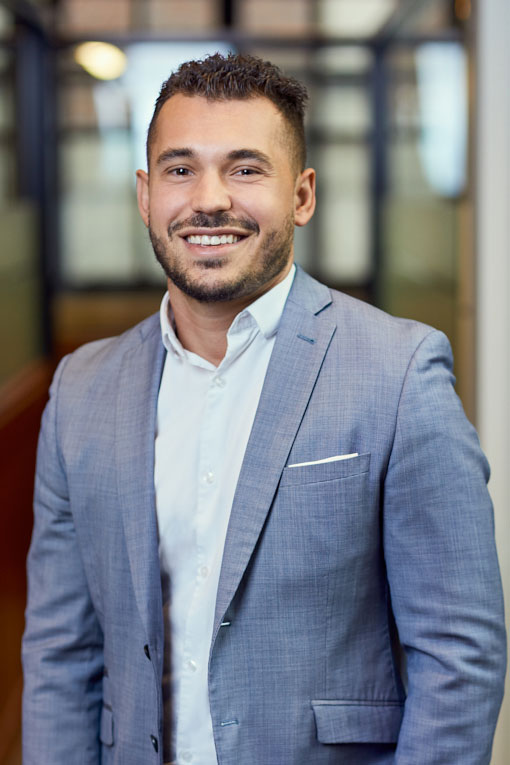 Adam Hassoulas,
Recruitment Lead, IT & AI
Adam is an experienced and dedicated Account manager with a history of helping a variety of different companies with their staffing needs. Since 2014, he has been specialized in the IT field where he has worked on contractual business as well permanent placement. Adam works tirelessly to fully understand his client's business in order to ultimately satisfy their staffing needs. Having started out as a recruiter, he knows the challenges, struggles and successes that the ever-growing IT job market can bring. That strong recruitment background has led him to gain perspective from both the candidate side as well as the business side and offer insight to both parties. As an Account Manager, he now devotes his efforts to understanding and qualifying his client's businesses and using that information to attract the top Talent in the highly competitive IT market. Having been rated in the top 2 of permanent placements for 2017 in his previous company, Adam realized he was most successful in finding long-term solutions for his clients. This led him to Groom & Associates where he is committed to bringing the same level of success and delivery for clients who have long-term staffing needs. His personable and friendly approach is welcomed by our team as well as the clients he works with. Feel free to reach out to him to find out yourself!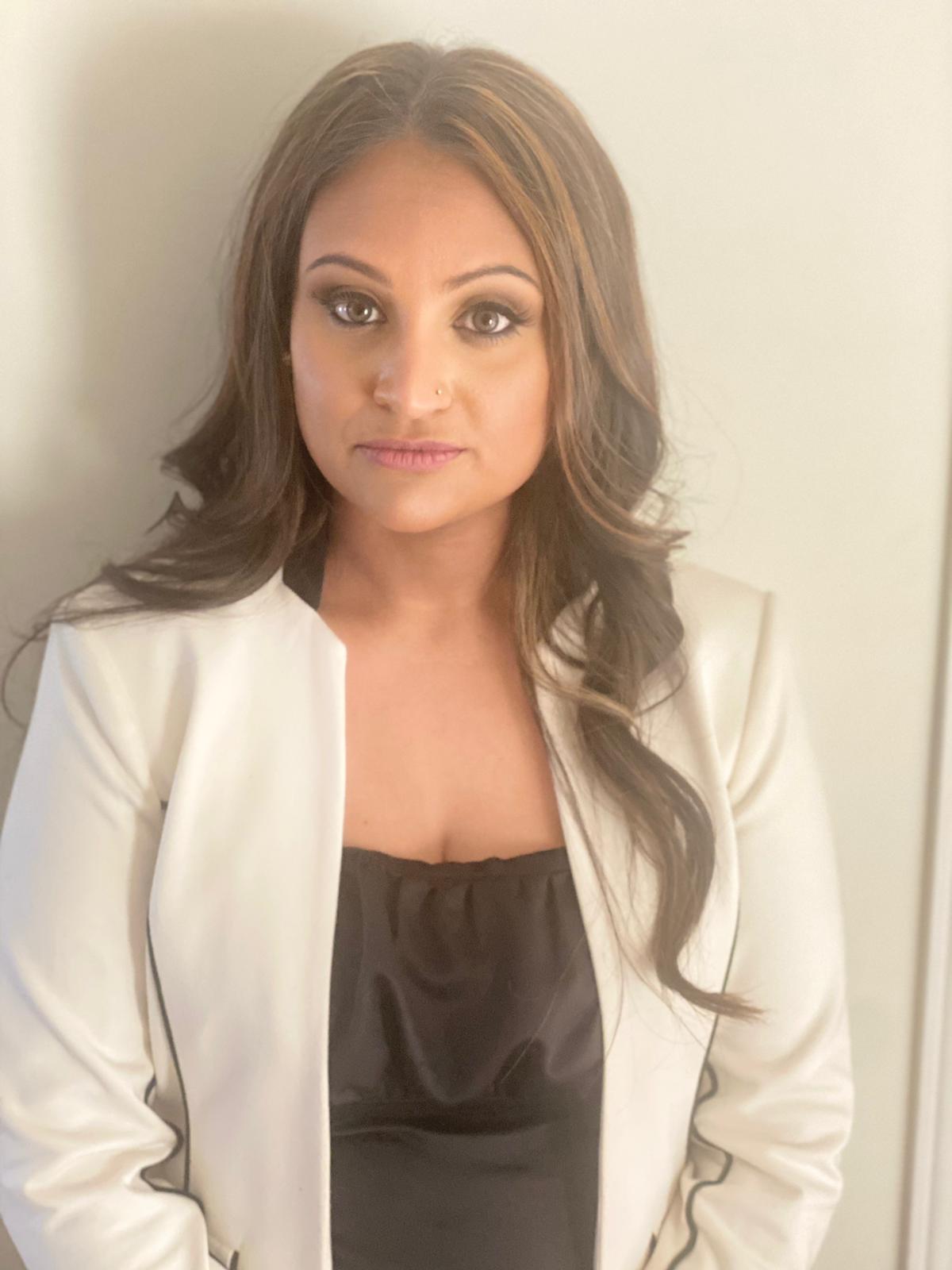 Pamela Kumaravelu,
Recruitment Lead, Finance, Accounting & Operations
After 10 years of working in Corporate Human Resources recruitment and management. Pam decided it was time to change direction, which for her meant joining a recruitment firm. Pam's goal was to enhance her knowledge and skills into something more challenging. She knew without a doubt that Groom & Associates was the one and only firm that would fit what she was looking for because of their glowing reputation, amazing client reviews and quality over quantity motto. Pam is an Account Manager at G&A; experienced in full cycle recruitment in various fields including Human Resources, Administration, Sales & Operations and Finance. She is also a certified HR Professional and a member of the CRHA association as well a licensed Professional Financial Advisor and a member of the Chambre de la sécurité financière.
After graduating with a Bachelors degree in Law and Society & Sociology Pam started training new employees that she had recruited in Corporate HR and that's when she knew that she would love to work in recruitment full time. There is no other satisfaction than knowing that you have just changed the lives of a person by finding them the career of their dreams or had just made a company more successful by finding them the ideal candidate they've been looking for. Her passion for this field of work is what drives her success in placing the right candidate with the right company.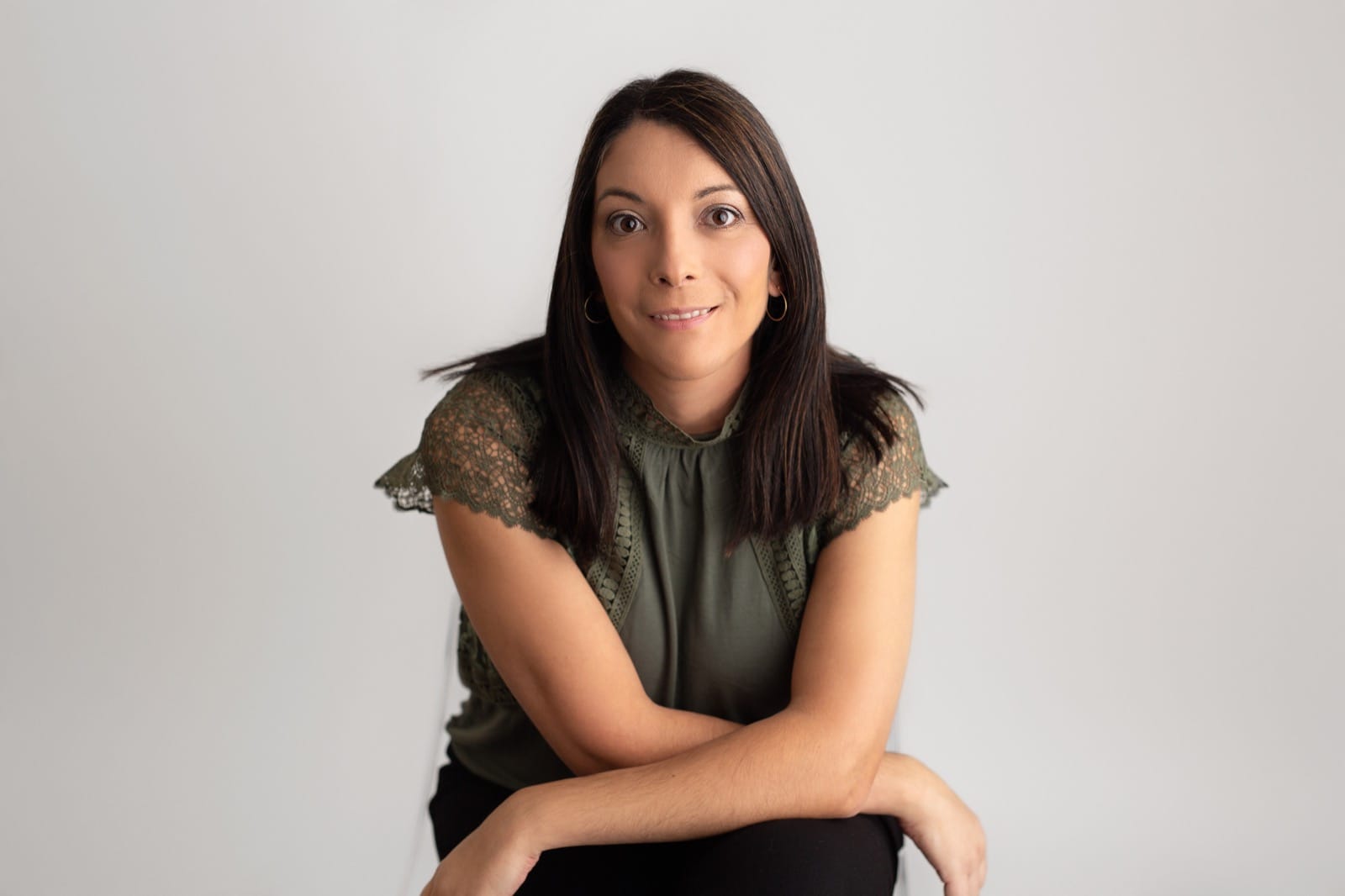 Clotilde Santos-Carreiro,
Senior Recruiter, Engineering
Clotilde holds a diploma in Human Resources from McEwan University and has upwards of 10 years of experience working for the Government of Alberta. In 2021, she decided to bring her expertise in human resources and recruitment to Groom & Associates. Her goal upon joining the team was to expand upon her skills in client engagement while leveraging her strong background in recruitment and her caring and compassionate nature. She truly enjoys partnering with clients and learning about their needs in order to recruit talent to help grow their business.
During her time working within the Government of Alberta, Clotilde developed a particular interest in the engineering sector, making her an ideal fit for the Engineering & Industrial team! She has quickly become a valued member of the team whose contributions both professionally and interpersonally have been greatly appreciated by her colleagues and clients alike.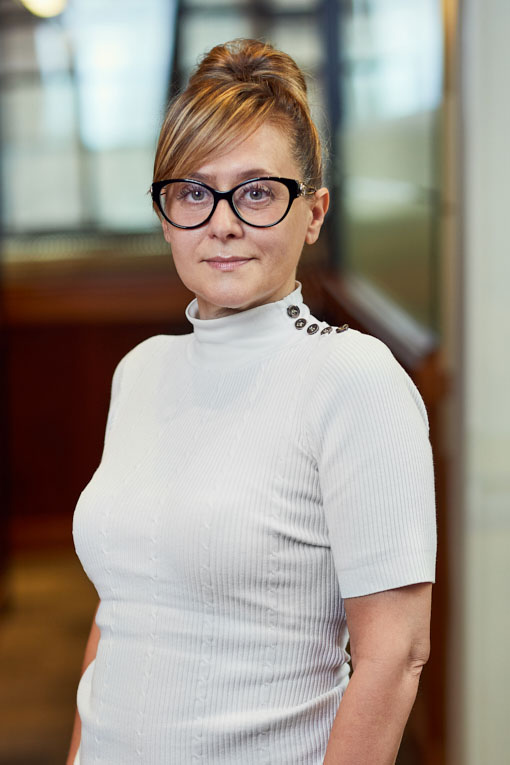 Tina Silvaggio,
Administrative Manager
Tina Silvaggio has been with Groom & Associates 20+ years.
Started as a Receptionist, under Karen's Groom guidance is now the office coordinator and takes care of the Accounts Receivables.
Tina is very professional, dedicated, hard-working and extremely loyal.
Her commitment is second to none.
You will notice her professional demeanor on the phone and at work is particularly impressive.
When I started at Groom & Associates we were only a handful of employees.
Today Groom & Associates has over 100+ employees and offices worldwide.
It is because of Karen Groom's and Miriam Groom's expertise and devotion that the company is so successful.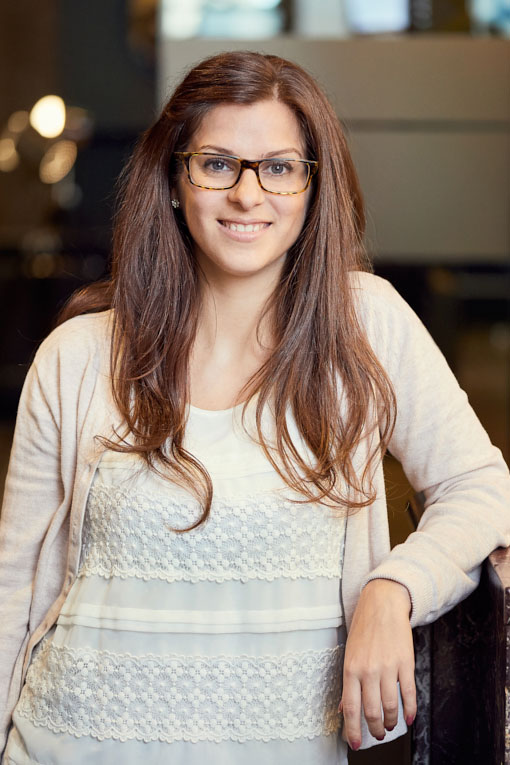 Jenna Michaud,
Accounting Manager
Jenna has been working with us for just over 6 years now, she started off as the payroll coordinator; doing all the temporary payroll. Throughout the years she has taken over some of the accounting as well and the invoicing for all our permanent positions.
She has grown very much from starting off with 1 role to taking on many, and has received great feedback from many temp employees on their satisfaction with the simplicity of their pay. As well as clients who are happy to use our payroll services for employees at their workplace for various reasons.
She has learnt a lot about many industries working hand in hand with recruiters and is eager to keep growing in the company and always learning new things.