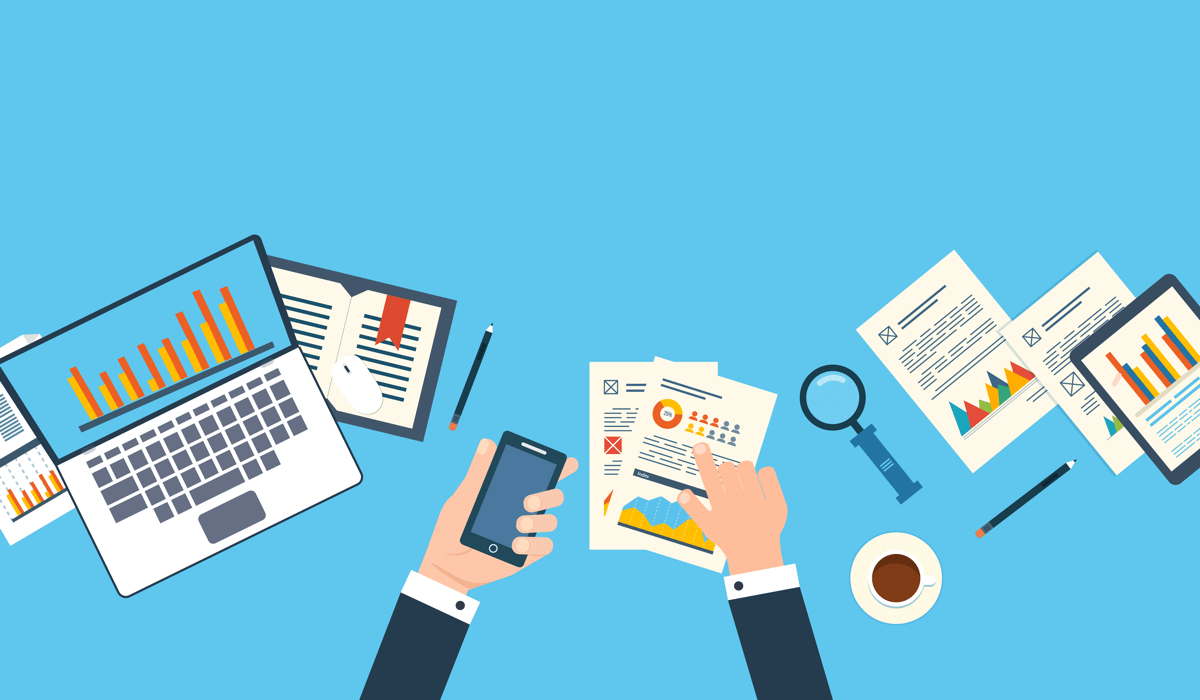 A Chartered Professional Accountant or the U.S. Certified Public Accountant (CPA) is a necessity for your business. Whether it's financial reporting, tax filing, or legal compliance, these professionals provide critical services that keep your business on track and out of trouble.
In both the U.S. and Canada, CPA's are required to have a bachelor's degree from an accredited institution, take additional classes to prepare for the CPA certification examination and fulfill a multi-year work experience requirement. In short, these professionals must put in several years of dedication, time, and expense before they receive the CPA designation that is so desirable in today's market.1
But according to Statcan, we can expect a dramatic shortage in the number of financial and accounting professionals for the next decade. For the period of 2015-2024, StatCan forecasts over 75,000 job openings, but only 71,000 people to fill those jobs. In both the U.S. and Canada, the unemployment rate for accounting professionals is expected to be far less than the average unemployment rate.2
Companies large and small are already experiencing this shortage. The Wall Street Journal cited instances where major corporations waited longer than six months to fill critical accounting positions, paid above market rates for specialized CPA talent, and changed their corporate culture to create a better work-life balance for their staff. Corporations aggressively compete with major accounting firms to increase their internal bench strength and keep up with complex, ever-changing government regulations and accounting standards.3
How do you attract top CPA talent in a competitive market? Studies show that job flexibility and compensation are the two primary draws for most candidates. If you want a talented professional, expect to pay top dollar and offer great perks. And don't expect candidates to wait while you trudge through your lengthy recruitment process. Today's candidates will lose interest quickly, within less than two weeks, if you don't keep them engaged.
In short, you must be on your game to recruit the best and brightest CPA talent. You need responsive recruiting and onboarding systems, an outstanding compensation package, desirable perks and rich benefit packages.
What if you already have a great compensation plan, terrific perks, and a staff-friendly company culture? What else can you do?
5 Tips to Go the Extra Mile in CPA Recruitment
1- Retention. Retention. Retention.
Losing valuable employees is one of the top concerns of the C-Suite. Recruiting new staff members is costly. Losing existing staff members is expensive. Offer bonuses, or if you have a great compensation plan, consider adding more perks like flexible hours, additional vacation time or unusual perks like free lunches. Talk directly with your staff to see what it takes to keep your CPA in their seat.
2- Tuition Reimbursement
Maintaining a CPA certification requires time, effort, and expense. Top firms offer time off and reimbursement for maintaining certifications. Continuing education is a win-win for both you and your valued employee.
3- Create an In-House Training Program
While a college accounting curriculum is a necessity, textbooks may be out of date with current regulations and trends. An in-house training program focuses on your business needs, fulfills CPA certification experience requirements, and keeps your staff up to date on emerging industry issues and regulations.
4- Scout Early
Traditionally, large firms wined and dined college Accounting seniors as part of their recruitment program. But in a tight market, firms are changing their tactics by scouting talent earlier. Connecting with Accounting Professors to identify emerging talent and increasing firm's visibility at the sophomore and junior levels are two ways to develop talent before they get their CPA.4
5- Professional Recruiting
There comes a time when you have an urgent need, are pressed for time, or require a specific industry experience. In that situation, it's time to call a professional. Recruiting professionals, like Groom and Associates, are experienced at finding the right talent with the specific background to fit your company's needs.
It's time to go the extra mile in recruiting top CPA talent for your firm by offering a win-win solution that supports your business needs and attracts and retains your valuable accounting staff. For more information on how Groom and Associates can assist you, please contact Miriam Groom, VP at m.groom@groomassocies.com 1-833-33-GROOM x329.
References