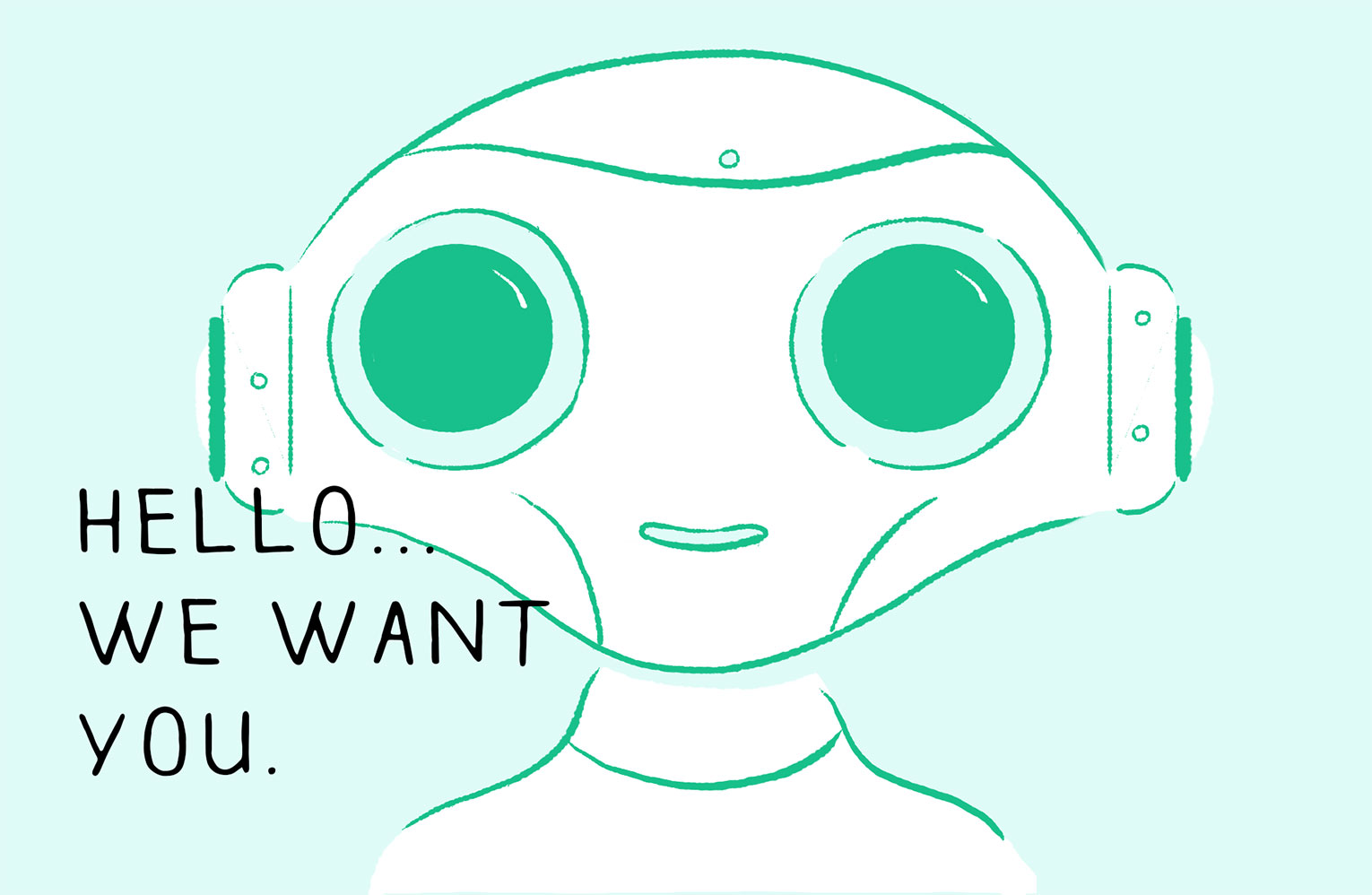 Growing a tech company comes with all the obvious challenges such as wooing investors and acquiring patents. One of the toughest hurdles faced by I.T. and A.I. companies, however, is finding the talent. Currently, hiring the right data scientists or machine learning engineers is throwing some human resource professionals for a loop.
The demand for A.I specialists is growing exponentially
The Artificial Intelligence industry could add $15.7 trillion to the global economy by 2030, and Canadian cities are now important hubs for A.I. research. The demand for A.I specialists is growing exponentially, but the pool of talent seems to be shrinking. Getting in touch with these experts can be hard, and getting them into the interview process before they're snatched up by the competition can be even harder.
Just ask Mark Maclean. He's responsible for attracting tech companies on the West Coast of the Americas who are looking to invest in Montreal, and knows all too well that recruiting I.T. specialists can pose a real challenge.
"There's definitely a mismatch of supply and demand for A.I. talent. You can't just set up shop here and recruit 20 people right away, at least not anymore! A.I. specialists have a lot of choice," he explains.
Pitch projects, not just perks
Your average research scientist doesn't likely place a lot of importance on how many company barbecues are offered, or whether or not the office comes with a yoga studio.
"Researchers are spending a lot of time in their labs, and not necessarily trying to move up the corporate ladder by networking. Their LinkedIns are often not up to date. Identifying them can be tricky," says Maclean.
Many of these researchers and data scientists want to work on projects that have a social impact, and are looking for opportunities to publish their results. Offering them a progressive corporate culture and competitive salary is essential, but to attract A.I. and I.T. talent, companies should emphasize the importance of the projects and the company's ground-breaking goals, rather than the quality of life.
Speed is the name of the game in 2020
According to Maclean, there's little chance that the in-demand I.T. and A.I. specialists are hobnobbing at industry events or chatting up companies on LinkedIn.
In the current A.I. ecosystem, if you don't contact a scientist today, they'll be contacted by someone else tomorrow. For this reason, companies are increasingly looking to recruitment firms for help.
Recruitment professionals like Emily Woods, the Team lead for Groom&Associate's I.T. and A.I. division, can attest to the fact that speed and efficiency are key.
"Companies often have problems with communication between different departments and headquarters, which can result in a rather slow recruitment process," suggests Woods. "They often to turn to us because we're better able to develop a good line of communication with candidates – quickly creating hot leads for the company."
Expertise is crucial for screening senior I.T.&A.I. candidates
The best way to ascertain a candidate's suitability for a position is to understand the industry intimately and the role to be filled. Good recruitment agents are experts in a given field and have their finger on the market's pulse. They attend industry seminars and networking events, and use their deep knowledge to provide companies with quality leads, not just quantity.
Several agents at Groom&Associates have worked in I.T.-related recruitment roles for over a decade, and have witnessed the challenges faced by companies looking to fill C-Suite and senior positions in fields that simply didn't exist 10 years ago.
"The A.I. field in particular is still really new. Firms are looking for senior-level data scientists to lead a team, but they're not going to find someone with 25 years of experience," confirms Groom's A.I.&I.T. recruitment team.
"Companies need to trust the recruitment firm process. We look to form long-term relationships with our clients, which means that we understand their needs intimately. We've honed our communication process so that we can better assess candidates' suitability based on skills, attitude, personal goals, and not simply years of experience."
Traditional in-house hiring is often a tried-and-true method that has been well tested. In 2020, however, hiring A.I. and I.T. experts requires a new approach – one that only the best hiring managers and recruitment firms get right.