What our clients say about us
When you work as hard as we do to recruit the right candidates for each mandate, it's always nice to know that your efforts are appreciated. At the end of the day, a satisfied client is a great indication of a job well done.
Our company specializes in the development and production of plasma derivatives, an intricate biopharmaceutical manufacturing process. Once we'd selected Montreal to inaugurate our North American presence the next critical milestone was the sourcing of talent for various positions. Groom & Associates came highly recommended by one of our local contacts and after our initial meeting we were confident that this firm would facilitate our hiring needs. They successfully recruited key staff including Directors and Engineers and personnel for Regulatory Affairs, Validation, Quality Assurance, and Control, to name a few. In short, they proved to be highly experienced in pharma staffing, which they accomplished with professionalism and competence. Groom & Associates have become a true HR partner for Green Cross Biotherapeutics.

Groom & Associates considerable versatility & flexibility are what really impresses us. Their expertise allows them to go far beyond traditional headhunting and into the search for entire corporations looking to assign their books to Manulife – that's a tall order, and they delivered handily. They also showed their worth when it came to sourcing the best available broker talent, and we've come to rely on them as our "go to" headhunting asset. In short, Groom & Associates produced results where it really counts - the bottom line. Their contribution to our profitability was obvious and appreciated. That they're just as proficient with customer service adds to their winning formula, and makes them one of our valuable resources.

Marriott's reputation was built on "great", not "it'll do" and we're in a position to appreciate that a 5-star hotel can't be without is a 5-star chef. So when this essential position needed filling it was more than a little urgent. We turned to Groom & Associates and they won our confidence by immediately grasping the intricacies of the position, demonstrating their clear understanding the profile requirements and Marriott's screening process. They were proactive and left no stone unturned in an effort to find that rare gem we had hoped for! Based on Groom & Associates' performance we went on to ask them find us a Director of Human Resources. Once again they came through with flying colours! Groom and Associates are great to work with and they made finding the right candidates look easy!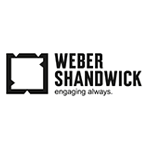 It was a reassuring experience to work with Groom & Associates when I was under consideration for a position of director at Merck. Because fit has emerged as an important hiring criteria, considerable time was spent in frank conversation about my experience & expectations and how well they suited the current needs of the organization and their preferred candidate profile. The investment in time paid off, reducing uncertainty and laying the groundwork for my seamless integration at Merck. Karen worked tirelessly to ensure a perfect fit, and to see that I'd be happy and successful at Merck, and that they'd be gaining a valuable asset. Win-win! I have had no hesitation in referring both candidates and companies looking for specialized talent to Groom & Associates.

I am writing to recommend the services of Groom Associes. I have been using them for about a year, and we have been very pleased with the dependability, service and attention we receive. In addition, the people that they have working for them are always very pleasant, respectful and professional. Class act! I am happy to recommend them.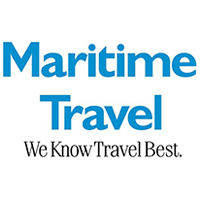 I wanted to say that it was a pleasure working with Groom. Groom was professional, responsive and extremely accommodating. I very much appreciated Groom setting up Skype interviews in your office for me to remotely meet our final candidates. Service was absolutely top notch and very timely communication. In regards to candidates, we certainly found a few that were well qualified and I am very hopeful that our final selection will be a good fit. To be honest, the only challenge was finding someone to fit into the Olympic Committee culture. Again, it was a pleasure and I would definitely recommend your company to colleagues.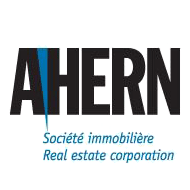 Karine Potier and I have met your consultant and this has absolutely confirmed how much of an excellent consultant she is. During the hiring process for an assistant manager in Toronto, I had already notice all of that. It really was a tremendous pleasure to have worked with her. For the next workforce needs, we will do business with Groom & Associates without any hesitation.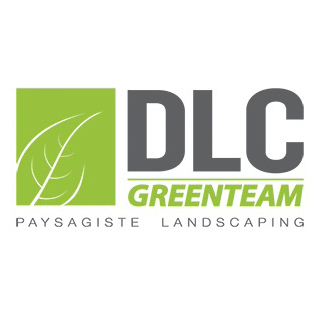 Over the past three years, Groom and Associates have always met our needs with staff that had the right attitude and skill set the company was looking for. Dealing with Groom was effortless, from my first conversation going over our companies needs right through the interview process, continued by the hiring/follow up. Very efficient team! The recruiters at Groom & Associates assisted me in finding the perfect candidate, they put themselves in my position and made sure the candidate was the perfect match. The follow-ups were spot on, always wanted to make sure the employee they found was performing to our company's expectations. I would definitely recommend Groom & Associates to anyone who is looking to deal and professional recruiting firm. They always understand and know what I'm looking for. They play an important part in the hiring of our team.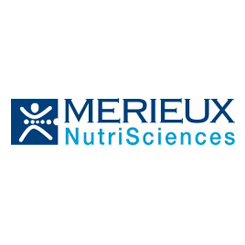 We initiated a search, in the Montreal area, for what we anticipated being a difficult to fill, temporary sales position. We engaged two different staffing agencies and neither produced a single candidate. Upon further searching, we came upon Groom & Associates. An initial scoping session was held and the Recruiter we dealt with seemed to quickly grasp what we were looking for. This proved to be the case because in a very short period of time, we had a number of qualified candidates, and eventually hired one of them. While I'm not eager to have turnover, when we inevitably do, I will look forward to engaging Groom & Associates again.
Having to spend a number of years in the agency world myself, I must say that I was most impressed with Groom & Associates. Our recruiter was very helpful, prompt in his responses to my questions or requests and an ultimate professional. I felt everyone there worked to truly understand the type of candidate Recall was seeking, and we did find a solid candidate. I would absolutely work with Groom in the future. I will certainly be in touch should we need any additional support.

Everything went very smoothly with our recruiter, I had a very good service. She answered quickly, was very professional and it was nice from beginning to end to work with her.In general, most of our recruitment process is done in-house, but however if a job required the cooperation of an agency, I definitely communicate with them for new projects.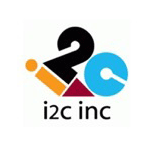 Groom & Associates has been a great partner in helping i2c recruit the leadership team for our new Montreal office. They were particularly good at refining the search criteria after feedback on interviews with early candidates. We've assembled a great leadership team thanks to candidates Groom brought to us and look forward to working with them as we staff the office.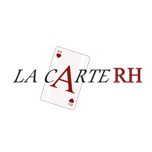 Groom & Associates is a professional firm that offers a high quality service. I had to work with them on several issues and have always been satisfied with the quality of nominations that were sent to me. Despite tight deadlines and high standards, they quickly meet our needs and are able to adjust to all kinds of requirements always with professional ethics unusual. Thank you for your cooperation!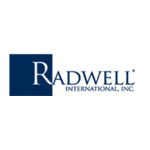 I had the pleasure of working with a recruiter from Groom & Associates, who was very professional and personable. He provided us with very good candidates on a timely basis, and our hiring manager interviewed quite a few of them. We will definitely work with your company in the future.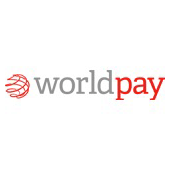 Working with Groom has been fantastic, and I've found our recruiter to be very responsive to our requests. Also I appreciate the fact that candidates we've seen have been well screened.