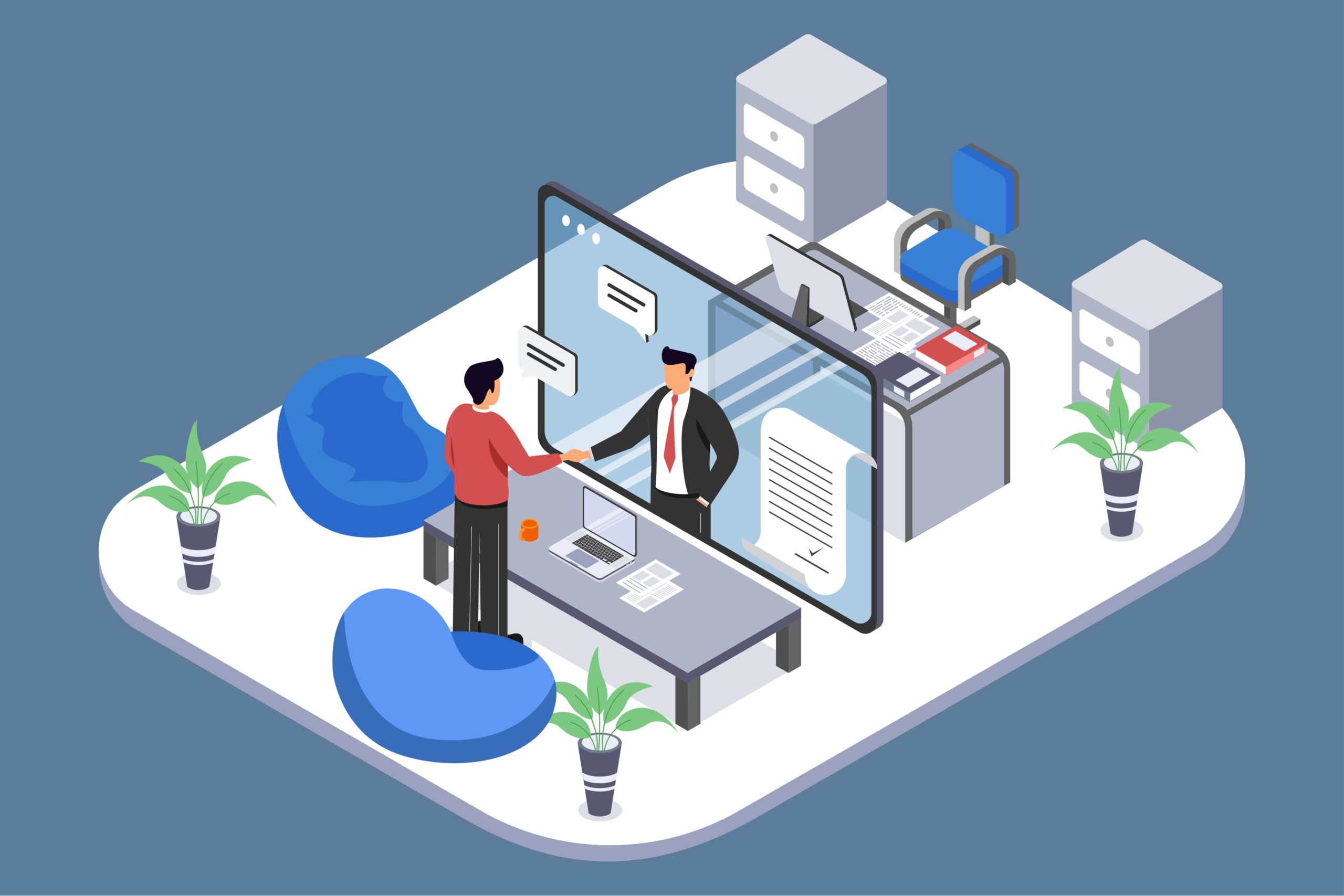 Managers and employees have the Internet to thank for facilitating work during the Covid-19 storm. Thanks to countless software solutions, employees can now work safely from home; and many are loving it. Several studies have suggested that remote employees are just as productive as they were before the pandemic, but there's evidence that points to the opposite.
One study revealed that productivity slipped for JPMorgan Chase & Co.'s employees who worked from home. Work output was particularly affected on Mondays and Fridays, according to findings discussed by Chief Executive Officer Jamie Dimon. Despite the drawbacks of working from home, creative organizations have found meaningful ways to keep their teams feeling engaged, connected, and valued.
We interviewed eight managers about their approaches to the unique challenge of remote work in a COVID-19 world. Regardless of their organizations' positions, their recipes for solid engagement and productivity and conclusions about their success are remarkably consistent.
Eight leaders share their best advice for managing remote employees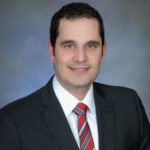 Shawn Hughes, Manager of Strategic Sourcing ACM at Air Canada
Shawn Hughes, a manager of Strategic Sourcing at Air Canada, emphasizes that "supporting your employees is crucial for maintaining production and engagement."
"Support your employees so that they know you are there for them. It is important to define and discuss clear, realistic goals and revisit them together regularly. It is crucial to be available for one-on-one meetings as scheduled. Take time to hear their ideas and build your relationships by eliciting their thoughts on projects and goals. This helps the individual feel valued, increases motivation and heightens the sense of belonging."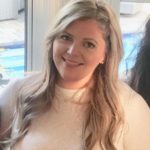 Sarah Groom, Recruitment Director, Science & Pharmaceutical at Groom & Associates
Sarah Groom, Recruitment Director, Pharmaceutical & Biotechnology at Groom & Associates, echoes this advice and emphasizes that "the remote work scenario is our reality for the near future, and employee engagement is a product of our innovation. Small changes can have a large impact; strong leaders are even more focused on developing consistently positive and highly adaptable organizations by creating a culture of connection and engagement with all their employees."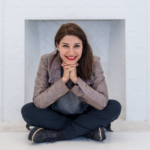 Nogol Madani, President of Gleefactor
Groom's thoughts of creating a "culture of connection" are picked up by Founder and President of Gleefactor, Nogol Madani, who reflects that she strives to create a safe place for all team members. "When your employees feel a sense of belonging and of being heard and seen, they will naturally engage, connect, and stay motivated. Encourage the development of meaningful connections among your teams. Virtual happy hours or other types of gatherings are good places to start. They need not be overly long affairs, but having a theme and some ground rules will help attendees relate to each other more easily."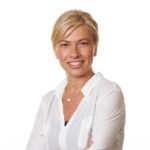 Teresa Borsellino,Vice President Communications and Strategic Project Development, Dorel Juvenile
Again, Teresa Borsellino, Vice President Communications and Strategic Project Development, Dorel Juvenile stresses the importance of feeling connected with colleagues by humanizing ourselves and keeping things simple.
"I am as much a Dorel Juvenile employee, colleague, as I am a mother, wife and a daughter, WFH, missing workmates and juggling it all. Understanding that in a matter of weeks, our employees were juggling as much as me, and in some cases more. We all miss our freedom and the regular social interaction. Being humble in these unprecedented times, is being powerful; there is strength in knowing we are all in this together. Therefore, balancing updates from management and focusing on our employees; giving our employees a microphone outlet to share their project progresses as well as their life's challenges with their colleagues has been a priority. We genuinely care about each other's lives beyond work and have encouraged our colleagues through virtual activities and communications to interact, reach out and take time to share their feelings within our organization."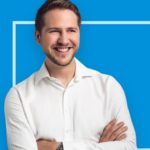 Xavier Marty, manager at KPMG
This too is accepted as practice by Xavier Matry, manager at KPMG in Management Consulting.
"Keeping a qualitative link within the team is key: openly sharing the good and the less good, sharing frequently but not too much. Since we are working longer hours when working remotely, strive for balance. Remember to take breaks and check in with your team members. Sometimes just a quick message in a chat box is sufficient to convey an important message, or simply to decompress with colleagues. The key is to avoid overload by maintaining quality connections."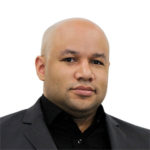 Gabriel Tupula, founder and CEO of Big Bang
Adding to Matry's thoughts, Gabriel Tupula, founder and CEO of Big Bang, feels that "a structural approach will ensure that the team has the necessary systems and processes to support their work. It's also critical to empower employees to share crucial, real-time information with the team. Commitment to people and structure has enhanced our agility in adapting to our new remote work culture. Ensure that remote employees have a team on which they can rely."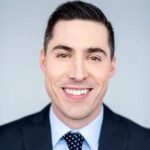 Christian Bélair, founder and CEO of Credo
This critical aspect of a team is picked up by owner and founder of Credo, Christian Bélair, who states that "the first step is acknowledging that the situation is abnormal, and that we are all experiencing the same hardships together. Once this is established, we can set a little bit of our "professional stoicism" aside, and merge "professionalism" with personal appreciation. By doing so, we can more comfortably discuss our health and wellbeing during meetings; making sure that everyone is coping and feeling okay. Employees must know they are with a group of people who will help them in an instant. We also should strive to ensure that they incur no unnecessary expenses when working from home. At Credo, we reimburse any expenses that employees incur when supporting the organization."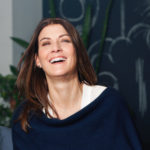 Annie Levesque, SVP, Business Operations and People at Valtech
Resources, again, comes to the fore of maintaining an engaged team as Annie Levesque of Valtech states that, "our main goal over the last eight months has been to ensure that each member of the Valtech Montreal family has the resources they need to remain motivated and successful throughout this extended period of working from home. The biggest challenge is to maintain a human connection within our teams. We have created initiatives like the ValTimes newsletter, and our weekly meetings. Motivation can be as simple as taking the time to show your team how much you appreciate the hard work they've put in. A small token of appreciation and personalized message goes a long way. Beyond that, open lines of communication have been the single most important aspect to ensuring that our teams have the tools and support necessary and that the balance between work and life continues to be respected."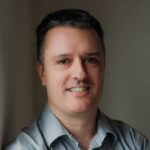 Stéphane Rouleau, President and CEO of Spiria
Having the tools and support necessary resonates with Stéphane Rouleau of Spiria, who insists that "communication is the key to an engaged team. We focus on four elements: platform, frequency, message, and feedback. Find the platform that works best for your audience. Note that everyone is different, and being adaptable is key to reassuring an employee of their value. Regular touchpoints with your team will help to keep everyone in the loop. Ensure you have a clear message on a single topic and keep it to the point, and remember that communication channels must go both ways. Eliciting feedback helps determine the effectiveness of your message, and always recognize the amazing work your team does."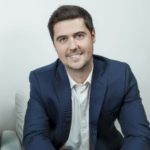 François Fortier, CEO of Applauz
And François Fortier of Applauz really sums up the entire approach when he stipulates that ensuring that "all team members enjoy a well-equipped remote infrastructure. This communicates to everyone that their contribution is important, and their efforts appreciated. Trust, teamwork, and loyalty have increased for everyone at Applauz despite the challenging circumstances we face in 2020."
Remote work is possible with a concerted effort and real adjustments to management style
As businesses and their employees continue to address the many challenges of the remote working environment, leaders in all positions have found that ensuring that their employees feel valued is perhaps the most important realization. An employee who feels valued is an employee who is engaged. To weigh and consider the best path toward meeting this goal is the primary challenge for any manager and organization.
Some companies had discovered that before COVID-19, they were structurally deficient and needed to improve their communication infrastructure at the site and their employees' home workstations. Other businesses find that some minor hardware adjustments on and off-site works out well for everyone.
But, technology aside, all found that it is the human component of hearing and being heard; of ensuring that people's emotional needs are being met—even at a distance. Furthermore, making time for informal "virtual" after-work get-togethers helps a team bond because it reassures all team members that everyone is still in it together.