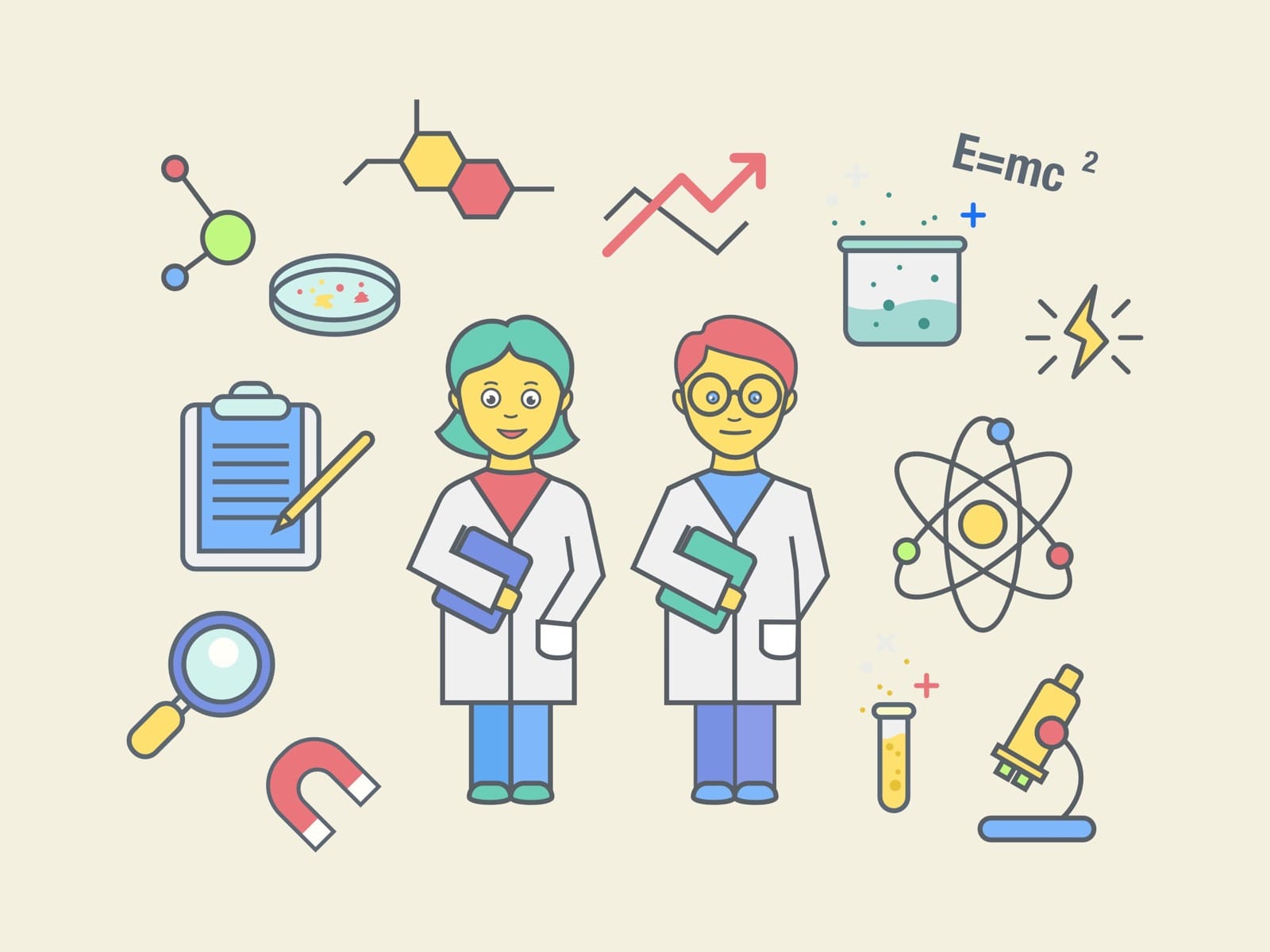 Attracting top talent for life science roles is a challenge hiring managers are all too familiar with. While recruiting in general is no easy feat, the fact that the demand for skilled professionals in the life sciences industry seems to outweigh the supply makes the task all the more difficult.
A recent report indicates that since 2000, the life sciences industry has far outpaced the rest of the economy in terms of job growth, and employment in this industry has especially soared during the last decade. The COVID-19 pandemic has also spurred the demand for health researchers and technicians significantly. Finally, this massive boom in growth suggests that life sciences is a strong asset category for investors since the sector appears to be recession-proof. All of these developments are enough to confirm that hiring managers in this industry have their work cut out for them.
Recruiters must consider a myriad of factors such as current and future career requirements, as well as company culture in order to find the best match. Attracting the right individuals and retaining them long-term are also tremendous responsibilities. Here are some of the main factors that make recruiting these in-demand workers so difficult, and how to overcome them.
Limited years of managerial experience
Hiring managers across the country are finding it hard to identify candidates with over a decade of experience for managerial and leadership positions in the life sciences industry. The gap between supply and demand for these professionals might persist for a few years, and so recruiters may have no choice but to lower expectations when it comes to years of leadership experience. This, however, does not mean hiring candidates that are poorly suited to these roles. Young candidates are often hungry to develop their managerial skills, and can prove they have transferable skills based on their experience. They can also be evaluated through psychometric tests to determine if they have what it takes to become effective managers.
Significant competition
As previously explained, the increase of vacancies for roles in life sciences poses a major challenge for recruiters. As for candidates, they have more choices than ever when it comes to where they choose to work. In order to win over candidates, it is critical that a company emphasizes their workplace culture, as well as the environmental or societal impact of the roles in questions. Many candidates are looking to make a positive impact on society, and companies must be able to pitch positions accordingly. Moreover, flexible hours and work-from-home options, family-centric policies, and a transparent work culture are all crucial for attracting and retaining talent in the life sciences sector.
Introverted personalities
This is a generalization, but many hiring managers will report that life sciences professionals tend to be somewhat introverted. These researchers, scientists, data analysts and technicians are less likely to attend networking parties and be easily available for lots of chatting and socializing—making them harder to identify and bond with right off the bat. For this reason, it is crucial that the recruiter must themselves have a background in life sciences in order to speak to these candidates on their level, and understand how, where, and when to reach out to them.
Overwhelmed Human Resources departments
To say that HR professionals in the life sciences industry are overstretched is an understatement. Due to the massive growth in pharmaceutical, research, and other related business in this sector, hiring managers have the mammoth task of filling dozens of roles a year in addition to managing payroll, resolving conflicts, organizing teams, and many other responsibilities. Because identifying, recruiting, conducting background checks, and onboarding new employees requires an enormous amount of resources, many companies turn to professional recruitment firms to take care of some of this.
Recruitment and staffing agencies that specialize in the life science industry can completely relieve human resources departments of the overwhelming task of recruiting talent. An effective recruitment firm has recruiters who themselves have a strong background in life sciences, enabling them to build better rapports with candidates, and understand what they're looking for specifically. They can also put together strong retention plans and conduct psychometric tests.
At Groom & Associates, for example, several recruiters have masters degrees in various scientific fields. They not only know the industry jargon, but have personal experience in the field, and know how to talk to candidates. Moreover, these professional recruiters have existing pools of talent they remain in touch with, and have the "inside scoop" on what many of the most desirable companies are offering, and what the corporate culture is really like. This critical knowledge makes recruiting more efficient, and relieves HR of the burden of reviewing hundreds of resumes, reaching out to contacts, conducting follow-up interviews, doing background checks, and more.
It goes without saying that as the life sciences sector in Canada will continue to expand, so will the demand for talent. Hiring managers who are already feeling the pressure of recruiting top talent would be wise to examine their process, focus on improving the employer brand, and consider a professional recruitment service.