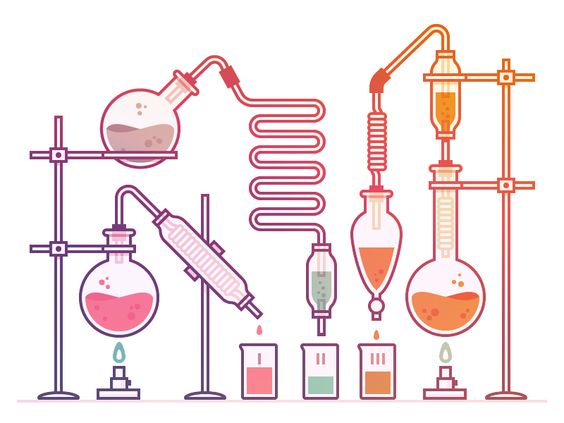 A career in life sciences doesn't necessarily mean donning a white coat and working in a laboratory. Many who graduate with an undergraduate, masters, or even a PhD in science will end up pursuing careers in private companies and working in a variety of settings and roles.
There are innumerable positions in the life sciences industry that require a science background; to name a few:
Total Quality Manager
Scientific Programmer
Scientific Project Manager
Data analyst
Toxicologist
Quality Control Analyst
Industrial Pharmacist
Drug sales representative
In Canada, the life sciences industry spans research, development, manufacturing, importing, and more. Companies include startups, medium-sized and large corporations developing diagnostics, biopharmaceuticals, pharmaceuticals and medical devices, as well as research, development and manufacturing operations. In order for the industry to thrive, hiring and retaining people with specialized knowledge and experience is paramount. Presently, a major challenge in recruiting candidates for positions like these isn't so much a shortage of skilled professionals, but rapid changes in the industry that makes it hard to keep up.
Now more than ever, life science recruiters and hiring managers need to keep their fingers on the industry pulse if they're going to recruit candidates that stay on for the long term. Here are the prevailing factors that recruiters in Canada (and around North America) need to understand on an intimate level.
1. Job opportunities tend to be localized
Canadian universities are renowned for turning out some of the world's finest scientists. Many of these institutions are located across Canada, sometimes even in remote parts of the country. Most of the life sciences career opportunities, however, are based in Toronto, Montreal, and Vancouver. Often, the scientists who possess the right corporate skills and backgrounds have established lives in the smaller university towns. Whether or not these candidates are ready to relocate is a big factor in the challenge for placing candidates.
2. Skills can be transferable across sectors—to an extent
While a degree in science is essential, being a researcher with a PhD alone isn't usually enough to qualify for many positions in the life sciences sector. Positions require highly specialized individuals with experience that varies greatly from one field to another. In some cases, a general skill set in one field might match those of another field, but the candidate still doesn't have the right qualifications. For example, a health supplement company might want to hire a sales rep from the pharmaceutical industry, but not the other way around. In this case, the vitamins or natural food rep has experience selling over-the-counter products intended for an end user, whereas the pharmaceutical rep requires the know-how for selling to doctors and medical institutions. On the other hand, an administrative assistant with experience working for, say, a financial institution might be able to easily transfer their expertise to a company in life sciences.
Ultimately, it takes a shrewd hiring manager to be able to discern whether or not a candidate has the unique experience and education for the role in question, and whether or not their skills are transferable.
3. Each sector (and country) is completely different
The legislative guidelines for drugs are completely different than those for medical tools or devices. It should also be noted that every country has its own regulatory bodies, and every field has particular regulations that make it difficult for candidates to jump from one sector to another, or from one country to another in search of a new job.
This is yet another reason candidates have a hard time crossing over from one field to another, and why recruiters need an intimate knowledge of each one.
4. The field is highly volatile
Canada's life sciences industry potential is enormous. Ontario's life sciences sector alone generates annual revenues of $40.5 billion, contributing $21.6 billion to the province's GDP, and ranking among North America's top pharmaceutical hubs alongside major U.S. cities like New York and San Francisco. Start ups are blossoming all over the country, and they're getting bought up en masse. The huge number of acquisitions and mergers means that there's incredible instability in the job market. This volatility means sporadic surges in both supply and demand for careers in the life sciences – recruiters need to be privy to these frequent changes in order to understand where the shortages and surpluses lie.
5. A science background is invaluable to recruiters
Recruiters who themselves have a degree in the life sciences and/or a background in the industry are invaluable when it comes to identifying, screening, and hiring talent. Not only are they able to connect with the candidates and to communicate the prospective role in a relatable way, but they can recognize valid experience more easily than recruiters who perhaps don't have the same scientific expertise. In fact, specialist recruiters often add enormous value to organizations by helping educate other HR personnel about assessing candidates with varying skill levels and experience.
The life sciences sector might be one of the most difficult industries to find and place qualified candidates. Whether a company is searching for talent in pharmaceuticals, biotechnology, medical technology, or even natural supplements, it's almost always necessary to employ a recruiter with considerable industry experience and in-depth knowledge of the market.