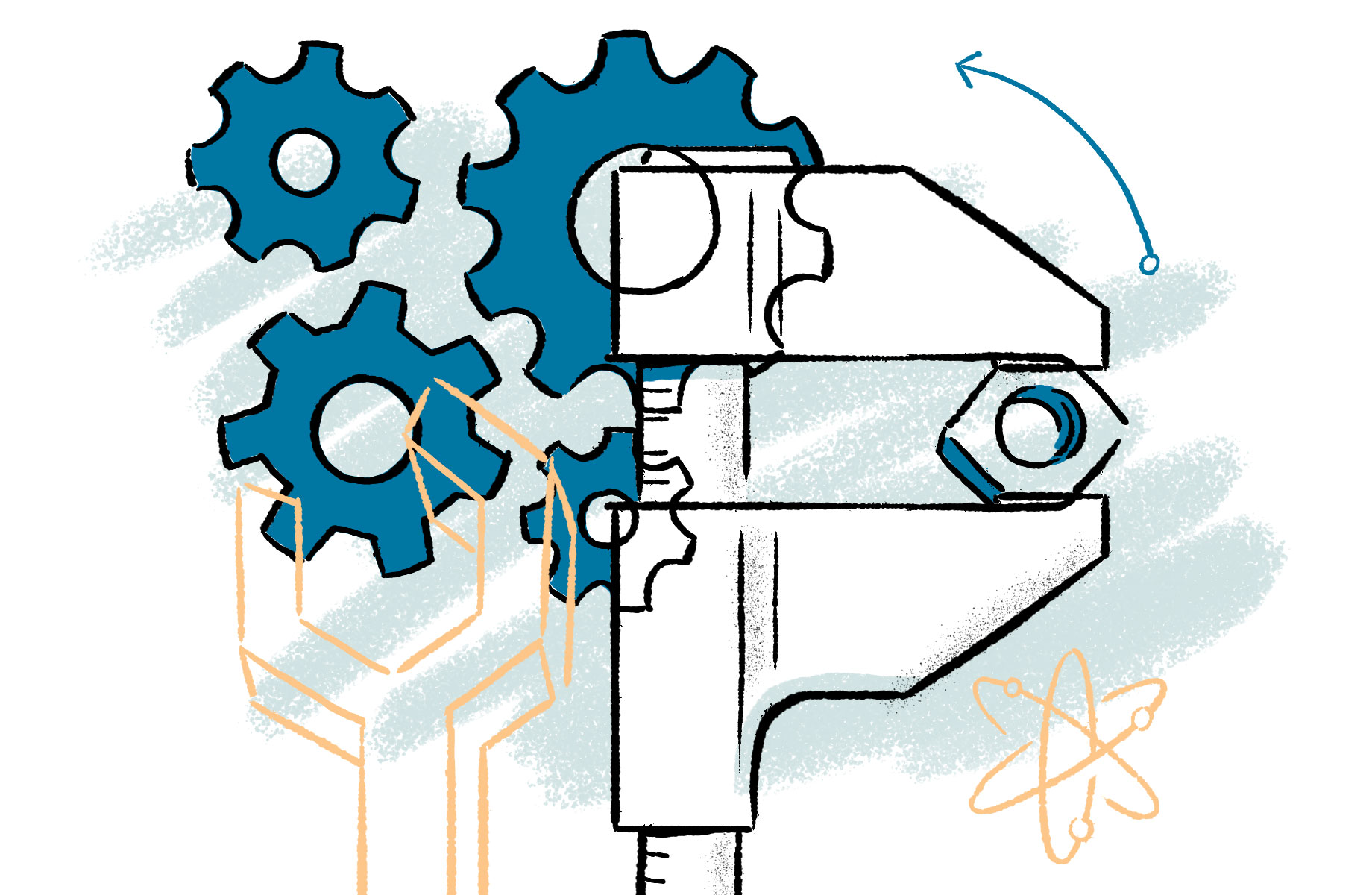 In a short space of time, Canadians cities have blossomed from provincial towns into booming metropolises, with complex transportation systems, power plants, and skyscrapers. As infrastructure continues to evolve at an exponential pace, the mechanical engineers required to build our modern societies are increasingly needed. These skilled professionals are highly sought after, and the supply seems to be smaller than the demand.
Acquiring a mechanical engineer to fill a long-term role isn't necessarily a slam-dunk endeavour. There are several challenges associated with hiring engineers – here are five ways to make the process more successful:
1- Understand the role intimately
These days, mechanical engineers on the market for a new job have a good deal of choice when it comes to picking an employer. They also have a niche skill set, and that means hiring managers need to know what they're talking about when pitching a position to a candidate. When speaking to mechanical engineers, it's important to clearly communicate the nature of the work, and to be able to speak their language. Do you know the industry jargon? Do you know exactly what kind of technical expertise is needed for the role? Any evidence that you lack engineering knowledge can damage their interest in your company.
Moreover, when describing a role, it's important to describe the challenges that must be overcome. Engineers like fixing things. Typically, they want to make things work better, and find ways to solve problems efficiently. Make sure you communicate the impact the role has on the project, the company, and on society as a whole.
2- Know where to find candidates
Mechanical engineers aren't typically the most outgoing or proactive job seekers, and finding them can pose a challenge. Online job descriptions are the obvious place to start looking for candidates. Clear and in-depth descriptions that detail the project, the skills and level of experience required, as well as the company culture is a good first step to attracting potential candidates.
Maintaining a well-developed network of contacts is also crucial for finding candidates. Staying engaged with a database of contacts and cultivating ongoing relationships with mechanical engineers can require significant resources, but is one of the best ways to recruit top talent quickly. Often, a company's human resource department doesn't necessarily have the bandwidth to do this, so they turn to staffing firms that serve the engineering industry.
4- Sell the company culture
Assuming that mechanical engineers seeking a new employer will have several job offers from various companies, knowing how to differentiate your organization is key. Understandably, variables like hours, salary, workplace location are important to candidates, but other factors are also noteworthy to share. To differentiate your company, describe the kind of people who work there, how the teams work and the everyday environment. These aspects are not only key for attracting candidates, but for ensuring a good fit.
Some examples of attributes that describe company culture are:
Teamwork and collaboration: how much you will need to work with/rely on others.
Respect: fair treatment for all employees in every department, especially women, if it's a male-dominated environment.
Growth opportunities: how the team has been evolving as the company grows.
Results-oriented: good results are praised rather than overtime work.
Transparency: employees feel treated fairly, and leadership clearly communicates its decision-making.
Good workplace environment: the office/worksites adheres to safety standards, is comfortable, offers clean bathrooms and rest areas, is aesthetically pleasing, etc
5- Work with a recruiter who has an engineering background
Because mechanical engineering is a niche industry, recruiters coming from that particular background often have more industry expertise and are therefore able to better communicate with engineers. They understand technical requirements better than almost any human resource professional or general recruiter. A recruiter or staffing agency with industry-specific knowledge might be a company's best bet for recruitment and initial interviews.
At Groom & Associates, recruiters that work with engineering firms have educational degrees and engineering experience themselves. According to Miriam Groom, Groom & Associates' VP Of Sales and Marketing, "Mechanical engineering is a complex industry, but because our recruiters have so much first-hand industry knowledge, we have a great ability to screen them to find the best job match based on the role, the company size, and more."
Additionally, a staffing agency can conduct background checks and communicate efficiently with a pool of candidates – taking this time-consuming burden off the company's plate.
6- Assess a candidate's personality, not just their skills
A mechanical engineer might be masterful at testing mechanisms and designing components, but are they a good team leader? Do they work well with others? What are their long-term goals? Depending on the role, someone's leadership and supervision aptitudes shouldn't be overlooked. While many years of experience and positive referrals are good indicators of a candidate's suitability, sometimes the right attitude counts for more than years of expertise. Experience can be acquired, but attitudes are hard to change.
As our cities continue to grow, so will the need for mechanical engineers and other specialists in the STEM sectors. Companies are, essentially, in competition with each other to source the best talent when it comes to skilled professionals like engineers. There are several ways to go about hiring them, and specialized recruiters is one proven approach. One thing is certain: a company is only as strong as the people behind it – hire wisely!