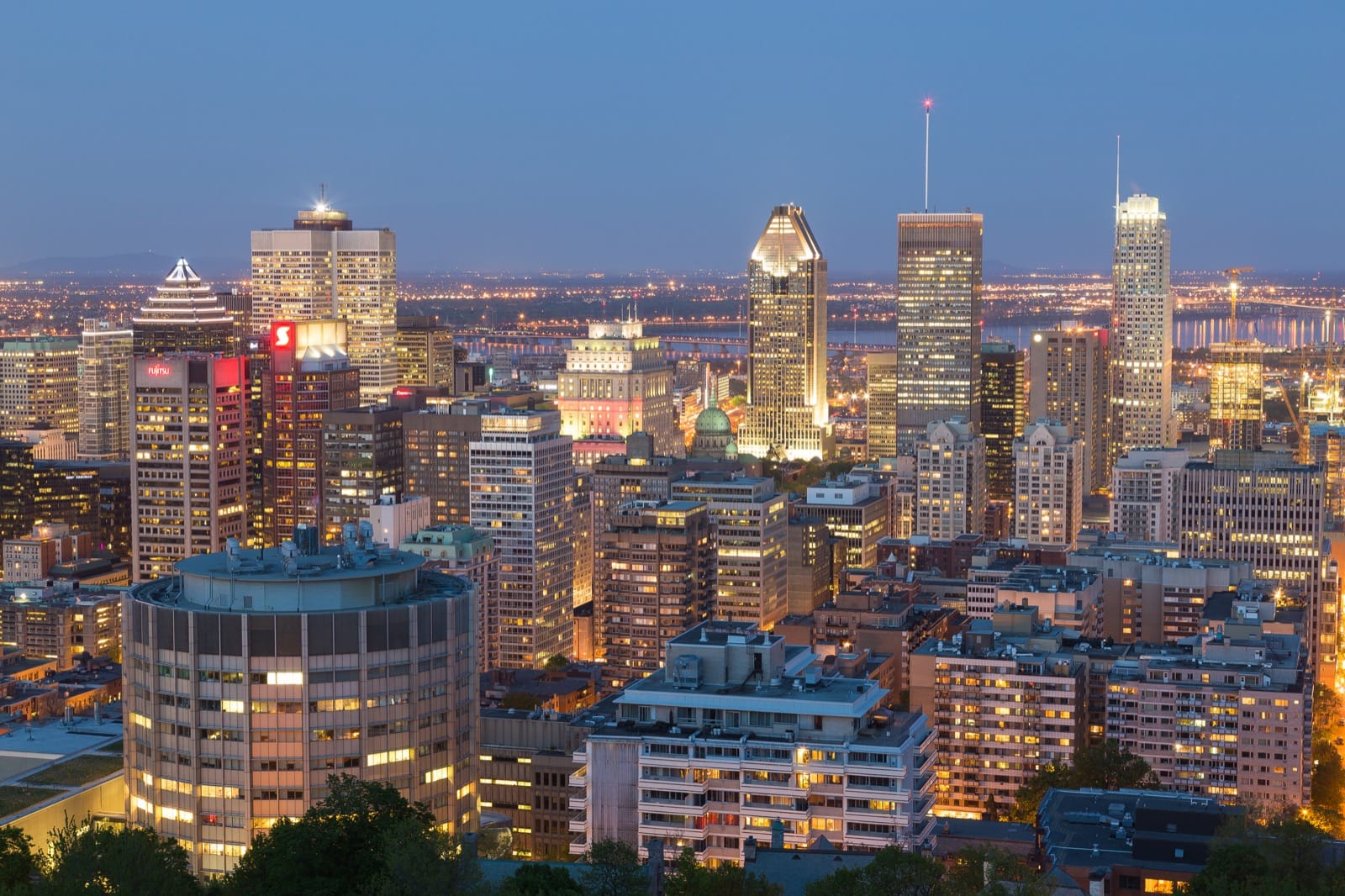 Affordable education, bilingualism, multiculturalism, creativity – these are qualities that Montreal is known for having in spades, and might explain why there's an abundance of tech talent. Montreal is also one of the most affordable cities in North America for tech startups, with labour and overhead costing about half as much as Silicon Valley. For years, the city was known for being an increasingly important hub for AI/IT companies to set up shop. Lately, it's lofty rank has been slipping.
According to real estate firm CBRE, which ranks North America cities according to their ability to attract and develop tech talent, Montreal stands in 16th place—down two places since last year. Toronto, Vancouver, and Ottawa are in the lead.
Montreal might have fallen out of favour slightly, but that doesn't mean it won't bounce back in a big way in years to come.
"I still think our city has an incredibly bright future when it comes to the AI/IT scene. As long as local businesses are aware of this slipping position, they can adjust accordingly and attract the best talent," says Karen Groom, founder of one of Canada's leading technology recruitment firms, Groom & Associates.
The recruiters at Groom & Associates have in-depth knowledge in the tech world, and maintain close ties to a highly-specialized network of contacts in the industry, as well as colleges and universities. The firm is known for being a first-mover in the IT recruitment industry, as they've been serving the tech world for over two decades.
Given the increasing competition for talent among North American cities, Groom and her team suggest startups and established companies in Montreal might want to reevaluate their recruitment strategy, and carefully consider the following.
Promote the impactful nature of projects
How will this job benefit the environment, society at large, or the field of Artificial Intelligence? These are questions many tech specialists are asking themselves when evaluating job opportunities. These highly sought-after experts are looking for more than just a job to pay the bills; they want to know their work is meaningful.
Companies must make sure they're promoting the importance and impactfulness of the given project if they want to attract top talent. Hiring managers, recruiters, and those responsible for online job postings and interviews should keep this in mind.
Work on employer branding
An employer brand describes an employer's reputation as a place to work, and their employee value proposition. It's also the way a company communicates its commitment to transparency, teamwork, work/life balance, and diversity.
Women, people who identify as racial minorities, and people from the LGBTQ community must feel absolutely confident that they will be respected in any given company. Promoting diversity and tolerance is crucial. You might respect your employees and their rights to a balanced personal life, but does your branding convey that? Companies should audit their website, social media, and online reviews to ensure a positive and consistent employer brand.
Be flexible about remote work
If the Covid-19 pandemic has taught us anything, it's that employees are perfectly productive—and often more content—working remotely. While in-person employee bonding can increase retention rates, being bound to a traditional 9-5 in-office work environment might repel some highly desirable specialists. Organizations must determine how much on-site time would be essential for evaluating performance and building comradery, but provide the option for employees to work remotely (at least part of the time).
Showcase pathways for advancement
Young developers and A.I engineers in particular are often interested in how they might move up in a company. Managerial and business development roles are attractive to many millennials. Companies in Montreal might want to consider creating leadership and mentorship programs for young candidates hungry for advancement opportunities. Spotlighting the possibility of upskilling employees through additional education and training is another way to attract the kind of talent that will stay loyal to the company for a longer period of time.
Encourage and manage online employee reviews
Nearly every candidate interested in a position will now evaluate a company's online reviews before they accept any job offers. Sites like Glassdoor.com can often give a candidate an idea of what the workplace culture is like.
Growing companies should encourage their best employees to leave positive yet honest reviews, but more importantly, listen to their team and try to create a work environment that is favourable to as many employees as possible.
Provide competitive salaries
Montreal's reputation for being a bohemian mecca of cheap rent is fading fast. In Montreal, and in almost every metropolitan city in North America, costs of living have been soaring while wages have tended to stay rather stagnant. While salary isn't usually the number one selling point for a role in the tech sector, companies must still remain competitive. Look at offering salaries that are comparable to those in cities such as Toronto or Ottawa instead of adjusting them according to a perceived idea of cheap living costs.
For Karen Groom, Montreal is still in a rapid growth phase, and has a strong chance of claiming the title of tech industry leader. For her, the city's less expensive commercial rents and other factors will continue to attract tech talent and startups for years to come.
"There's something about being raised in a bilingual and multicultural city that breeds nimble and creative thinkers. Montreal is special—let's say it has a je ne sais quoi—and I think tech companies have a chance to dominate the scene if they play their cards right."